PHS PACE (Prescott Academic Career Education) student Aubree Cornelius spoke to Prescott School Board Members at the last night's school board meeting. Aubree informed board members that she has benefited greatly from being a part of the program. The program has shown her how to fill out applications, handle real life situations in the work place, and shown her how to properly interview for a job. Mostly importantly she has learned how to responsibly keep up with all her classes while working. Aubree stated that she is most thankful for the guidance that Coach Rook, PACE facilitator, has given her to make her a better, successful person. Coach Rook, via video, let the board know he has worked with students to help them also run a cash register, fill out applications, manage their finances and introduce several financial programs. Our district is very fortunate to be able to offer this type of program to our students. We appreciate Coach Rook and Aubree for sharing with the school board. #impactthepack

Lady Wolves softball will play both varsity and JV games today at Camden HG at 4:00 p.m.

.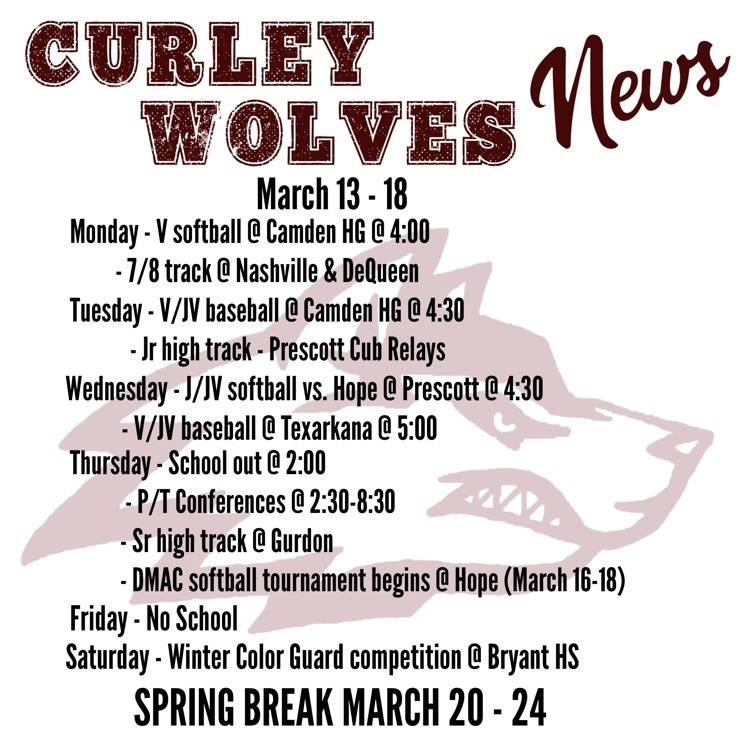 Daylight savings time begins tomorrow! Set your clocks ahead an hour!

Prescott 17 Gurdon 14 Final Go Lady Wolves! 🐺🥎

Mrs. Nance's class enjoying the sunshine and learning a little yoga! ☀️

February's word of the month at PES was KINDNESS. The following students were chosen for demonstrating acts of kindness. They received a golden coin to purchase a book from our fancy book vending machine. Proud of these kiddos for being kind! #impactthepack #kindnessmatters❤️ 2nd grade (first photo) - Mea Bearden, Lillyanna Munoz, Yazmin Chavarria, Caterina Garcia Kindergarten (second photo) - Haisley Spell, Sydney Hopkins, Stephen Valles, Johnathan Land 1st grade (third photo) - Summer Ridgell, Kalli Lewis, Bentley Stoffer, Jakob Faulkner 3rd grade (fourth photo) - Aniyah Butler, Brianna Blakely (absent: Jayda Johnson) 4th grade (fifth photo) - Jake Faulkner, Wes Kisselburg, not pictured Ma'Kiya Muldrew (absent Charlotte Ledbetter) (sixth photo) - Charlotte Ledbetter (seventh photo) - Jayda Johnson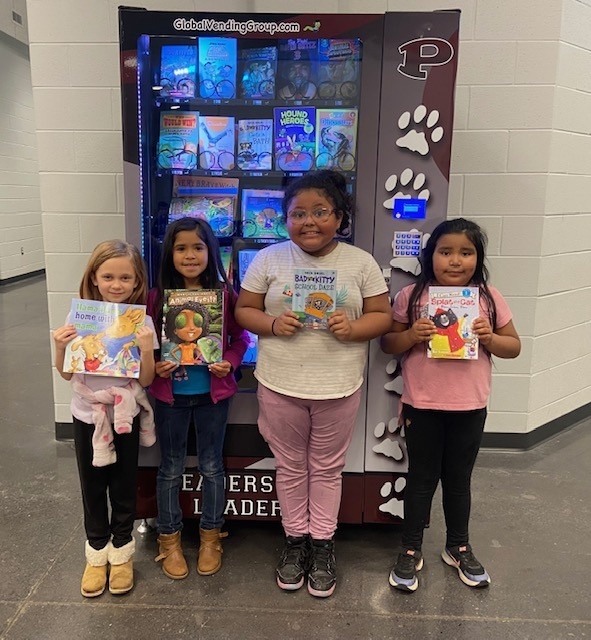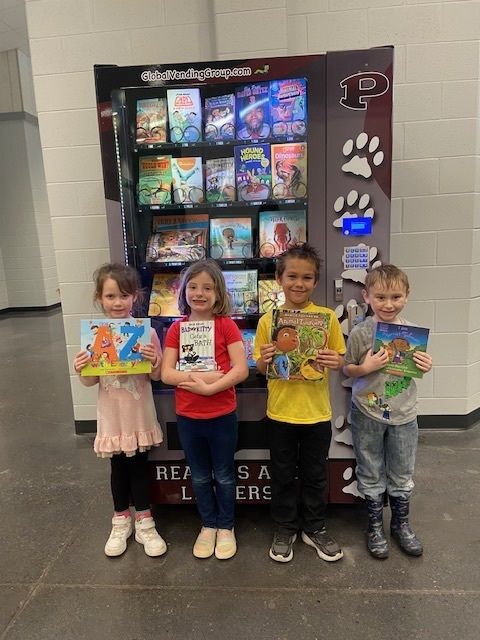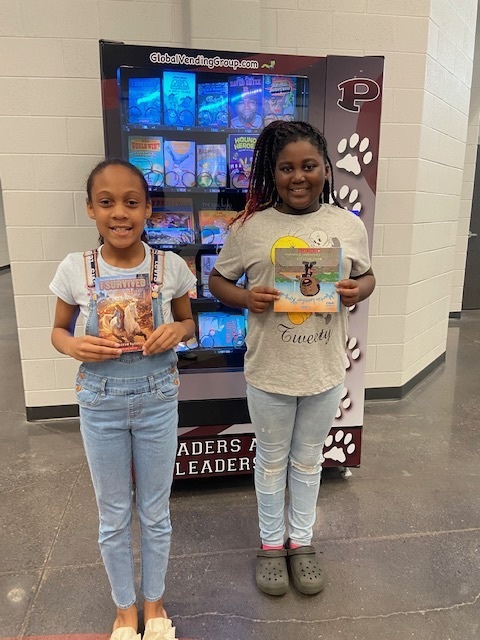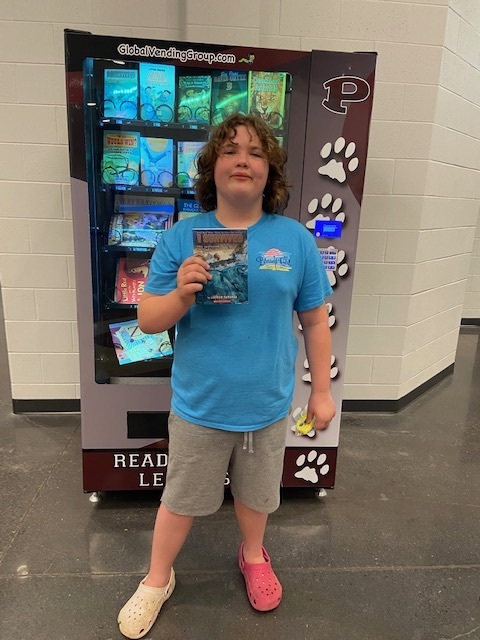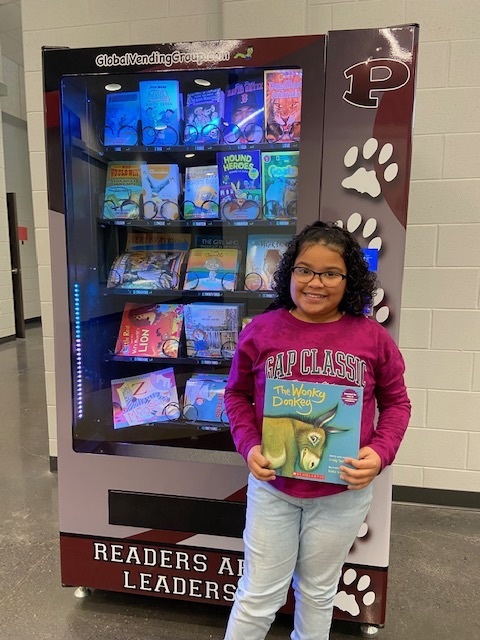 A cross-curricular teaching event involving Mr. Christopher's sixth grade Language class and Mrs. Smillie's Science lesson was a huge hit. Students successfully completed their Punnet square diagram after a hands on activity discussing dominant and recessive genes in rabbits. We are thankful for the agri department and Hunter Hicks for bringing a rabbit and discussing with students the chances of rabbits having long or short hair. Superintendent Poole joined students for the lesson as well as Mr. Turley. Ms. Colbert even held a rabbit for the first time. It was a fun learning experience! We are thankful to everyone for making this lesson a memorable one for our students. #impactthepack #learnsomethingnew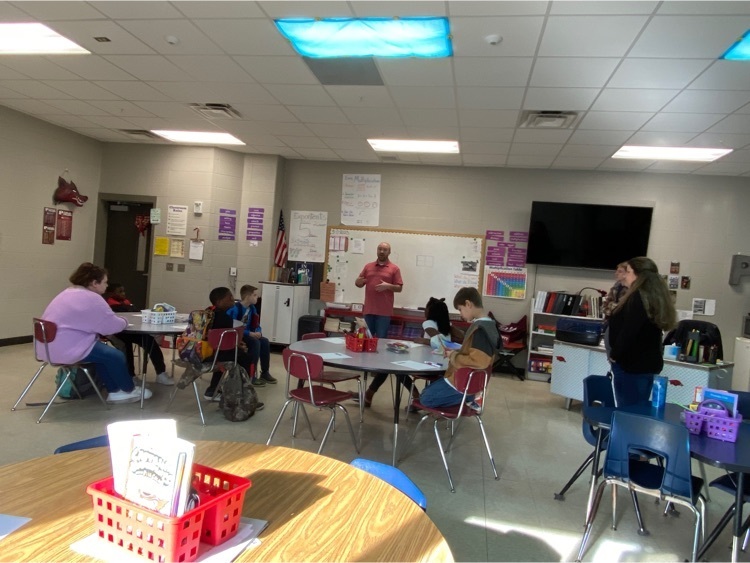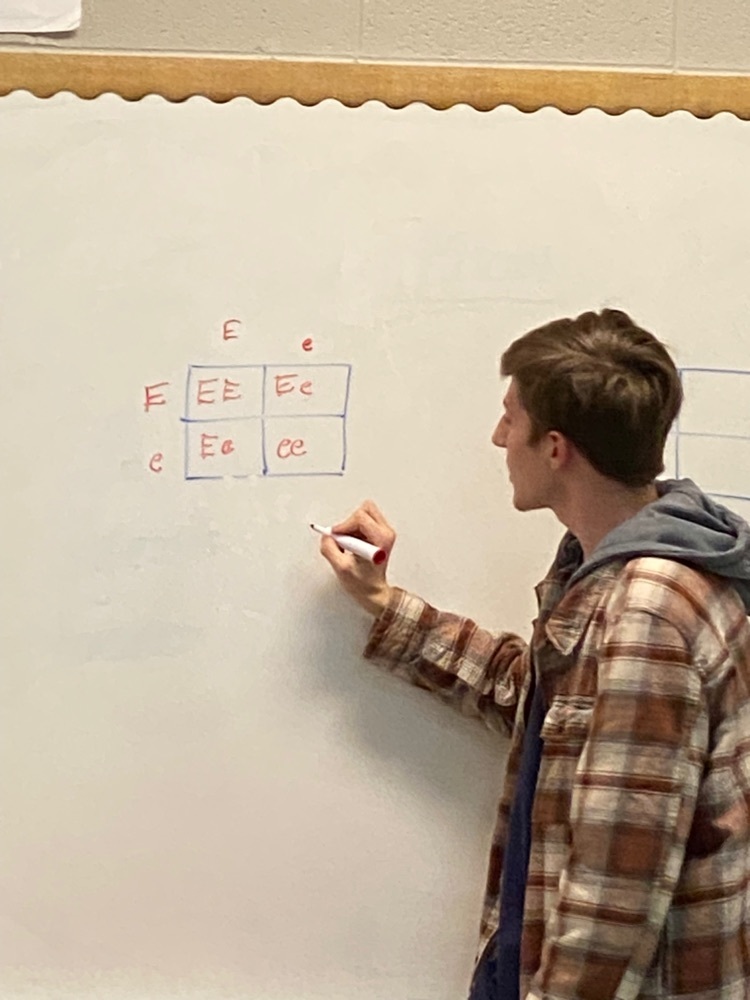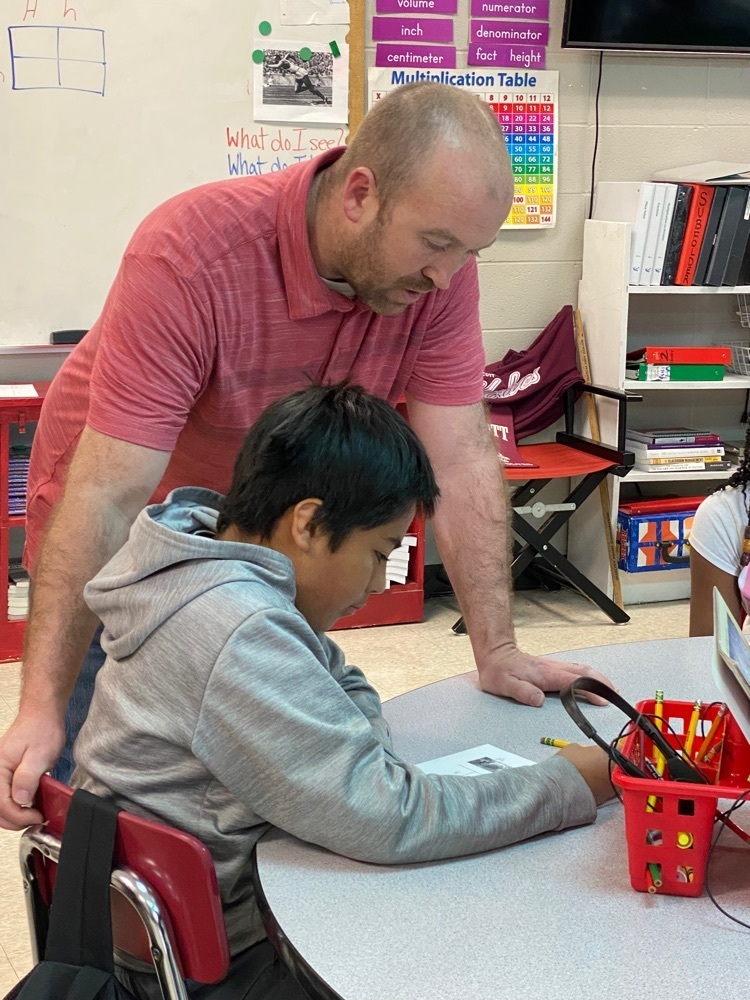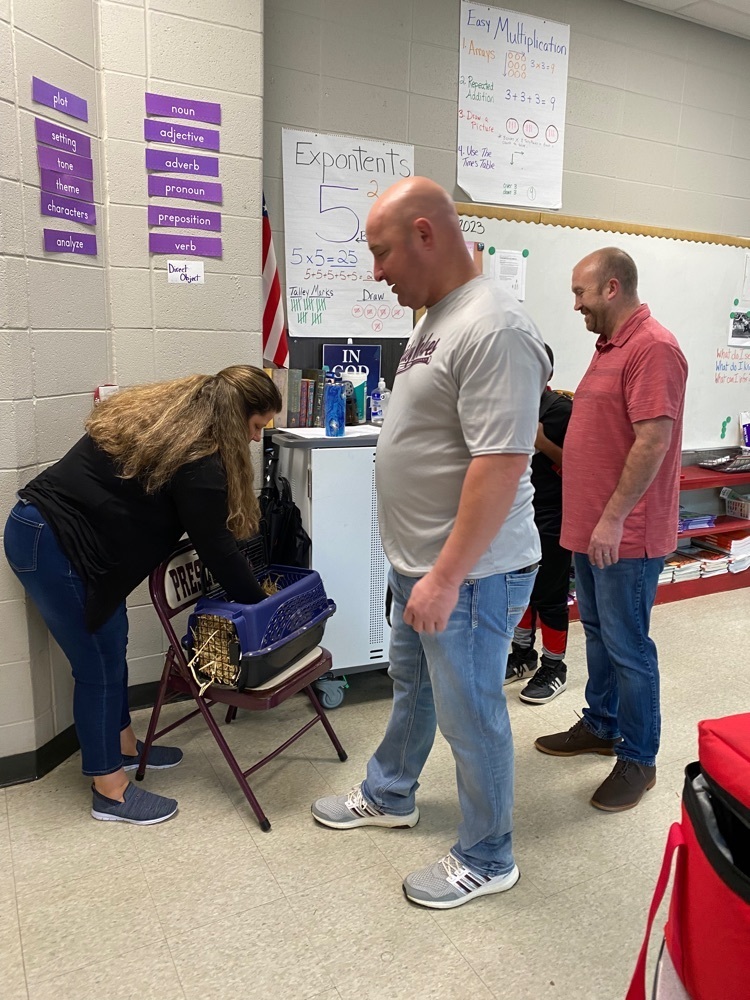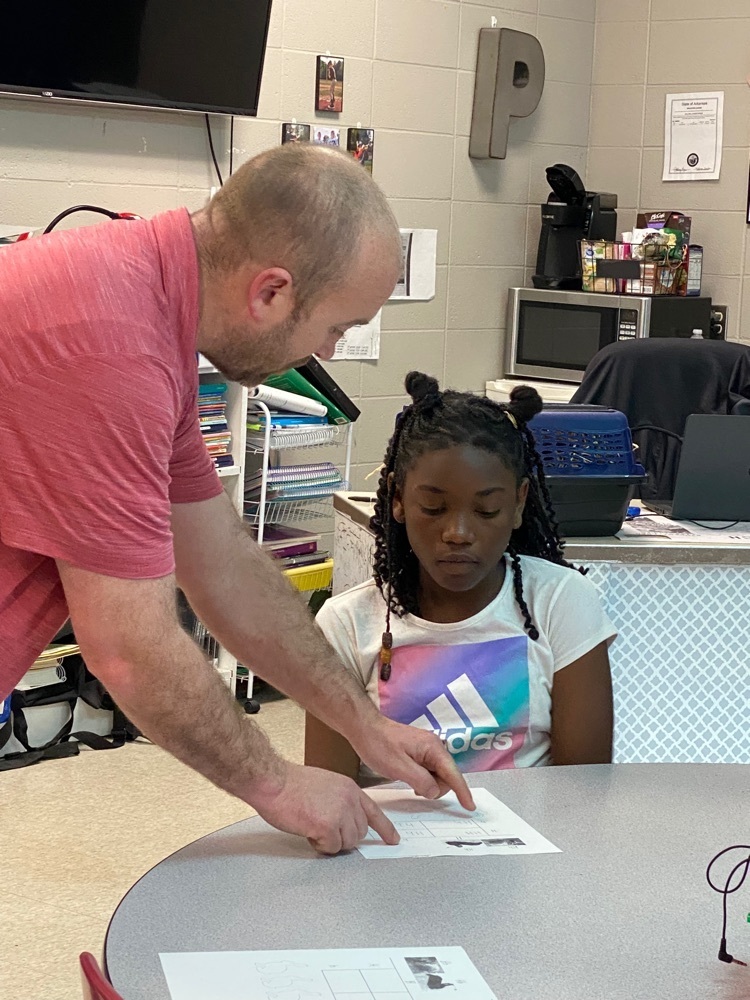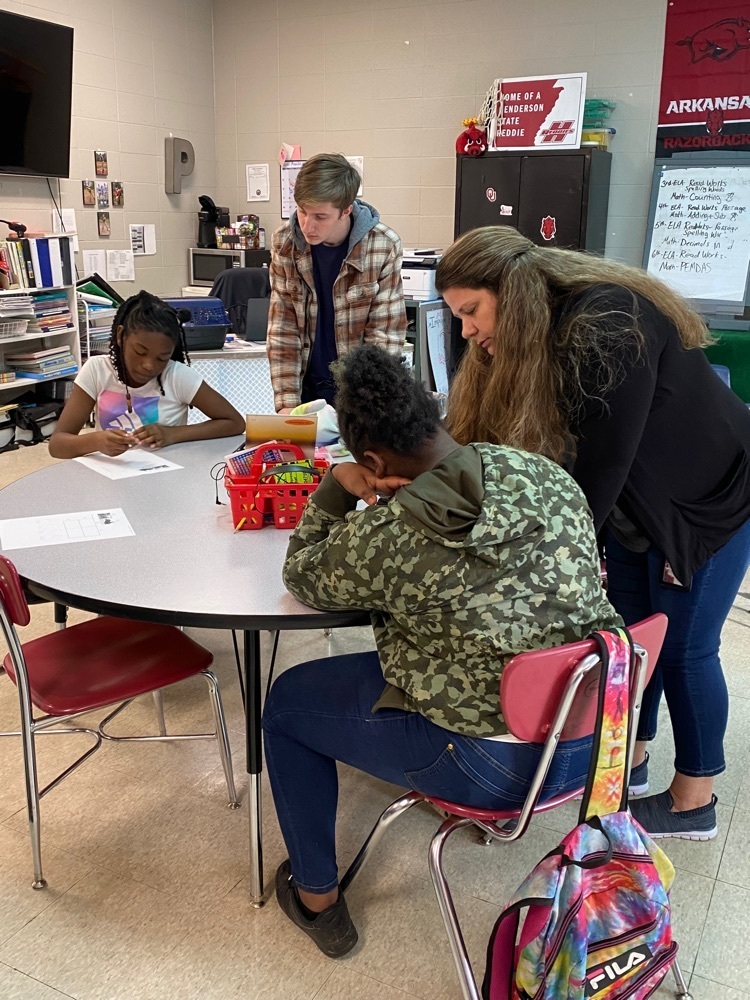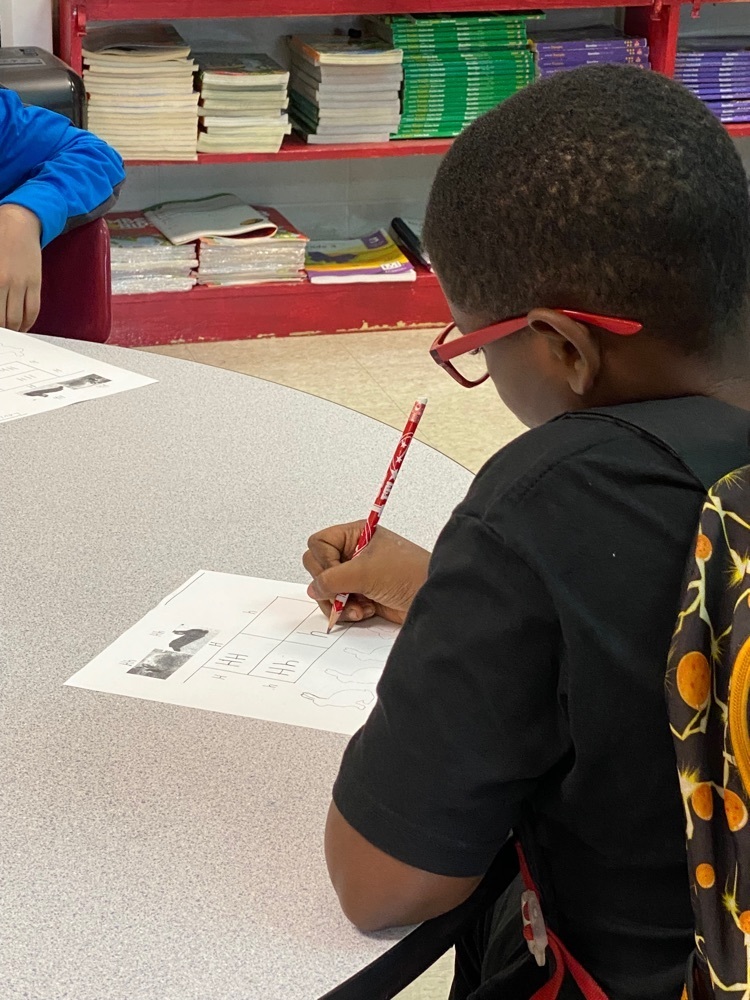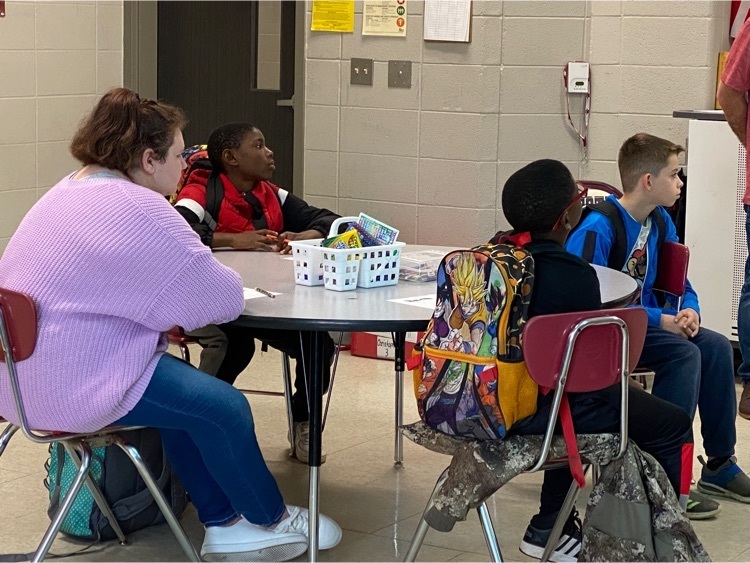 Thanks to the many community volunteers who partnered with the Prescott Scholl District this morning allowing our high school students to participate in the Get REAL Financial Reality program. Students learned to make decisions about many aspects of life and keeping a budget. This event was an opportunity to prepare students for the financial reality of their future. Volunteers guided students to make the best choice. Students were given a monetary amount in their "account", a budget, a salary and they had to purchase a place to live, pay bills and spend money within their budget. They had to plan, review and adjust to meet their financial wants and needs. This was a wonderful financial learning opportunity for our students. #impactthepack #communitypartnerships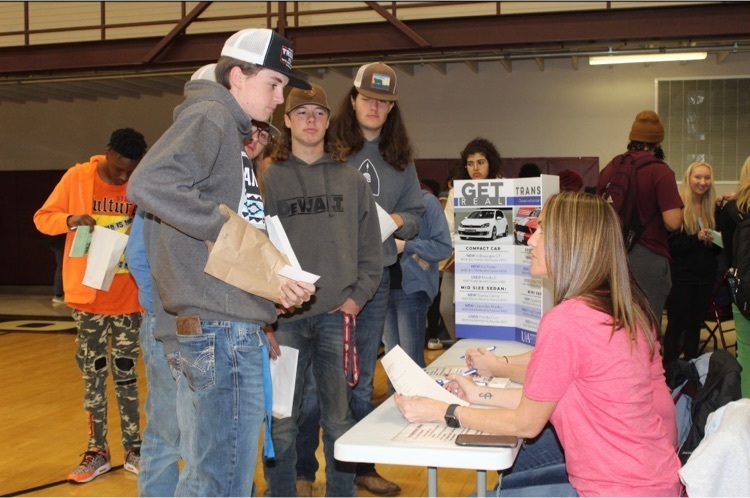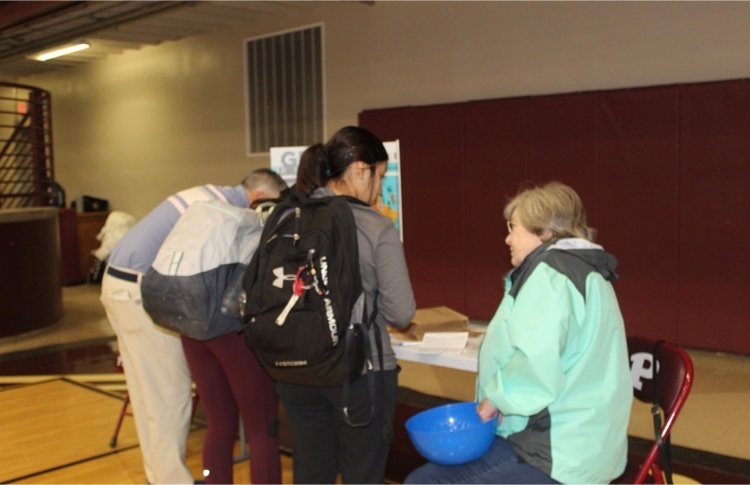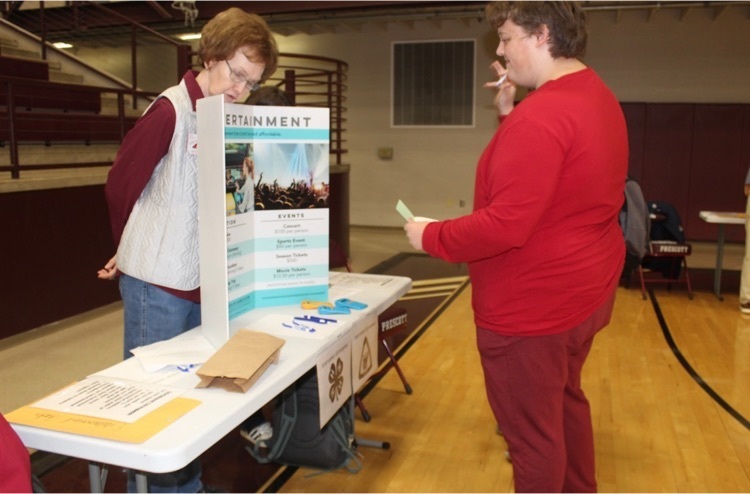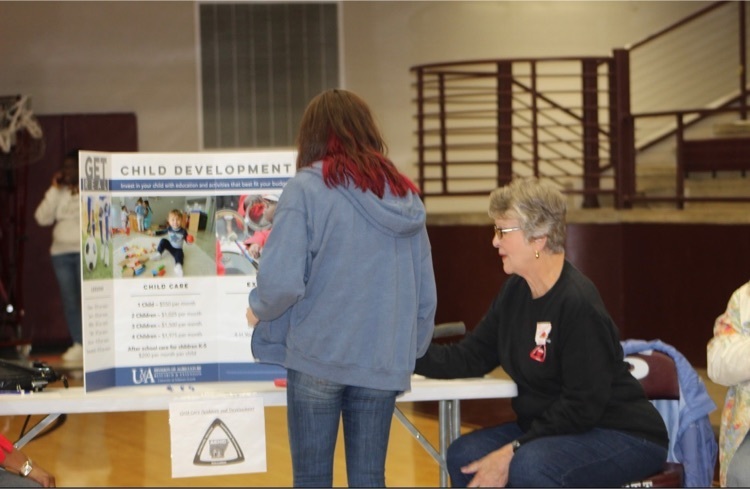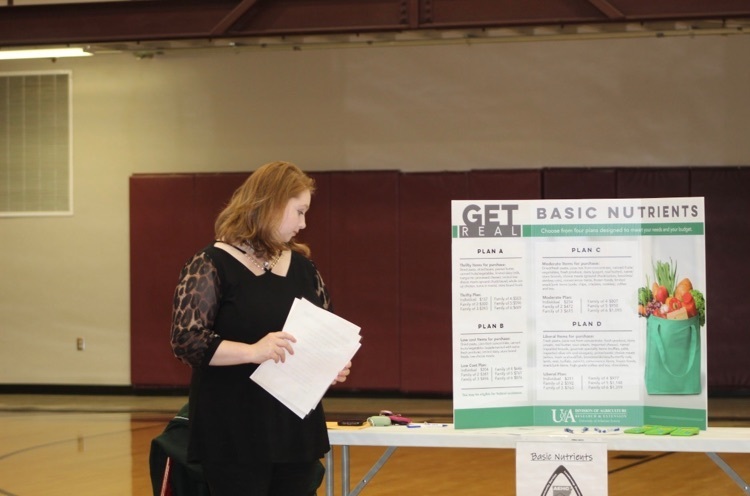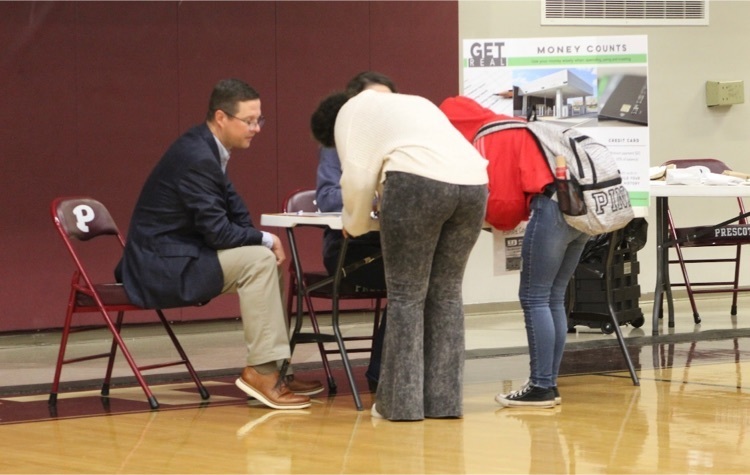 TRACK MEET CANCELED!! Due to the weather, the Prescott Wolf Relays scheduled for today have been canceled!

BASEBALL SCHEDULE CHANGE! Tuesday, March 14, Curley Wolves will play V/JV games at Camden HG at 4:30.

Rain or shine it's the little things that mean the most. Thank you Coach Poole for helping our kids into the building and out of the rain this morning! #impactthepack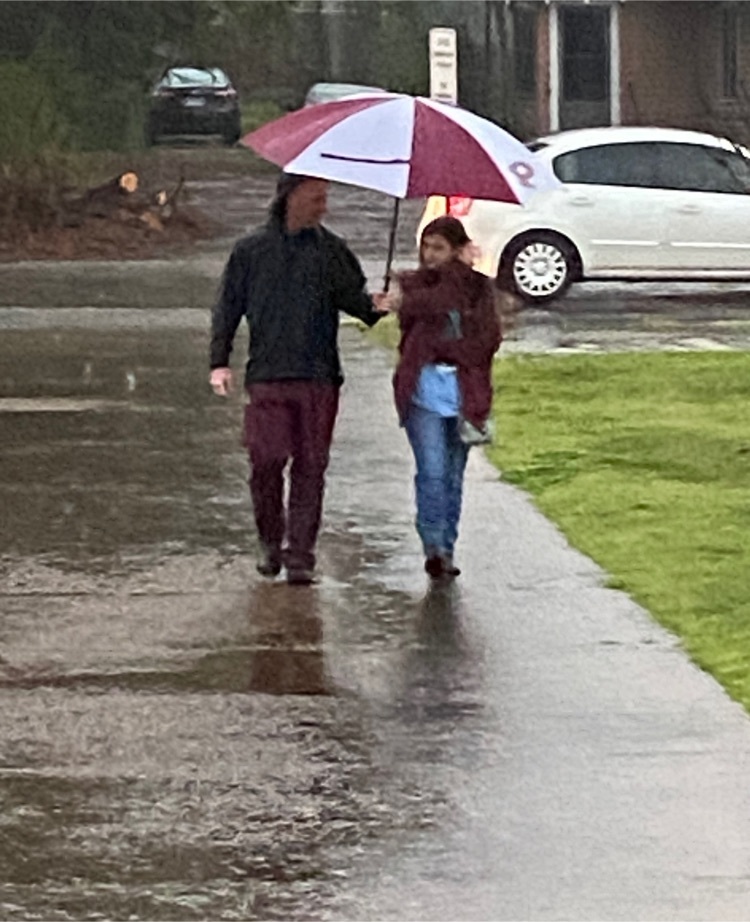 🐺🏀 Coach Lowery is grilling hamburgers and the Lady Wolves are serving food! Don't miss out! See a Lady Wolves basketball player to get your ticket now! 🐺🏀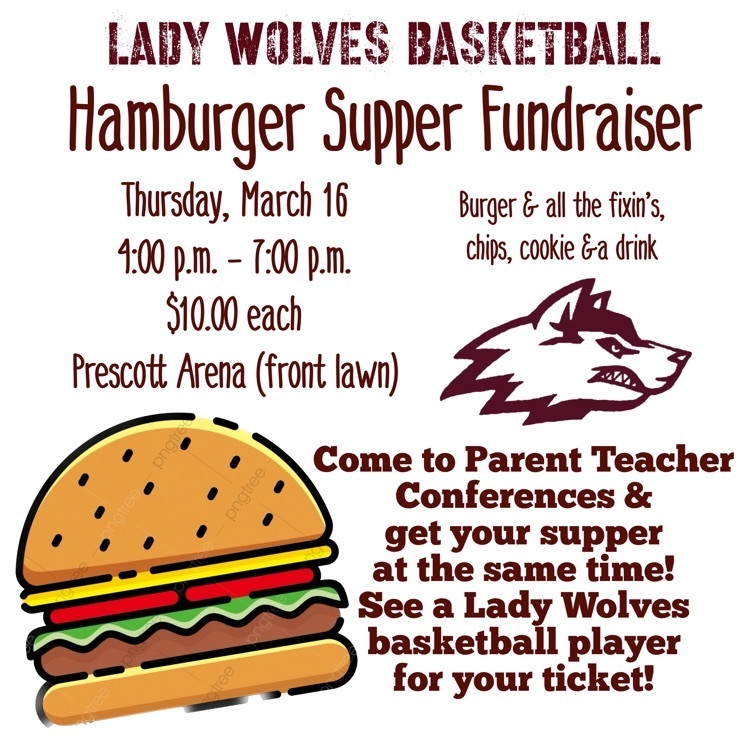 PES PARENTS AND GUARDIANS! Please have your student check the lost and found table at school. Anything not claimed before or at Parent Teacher Conferences will be washed and donated! Thank you.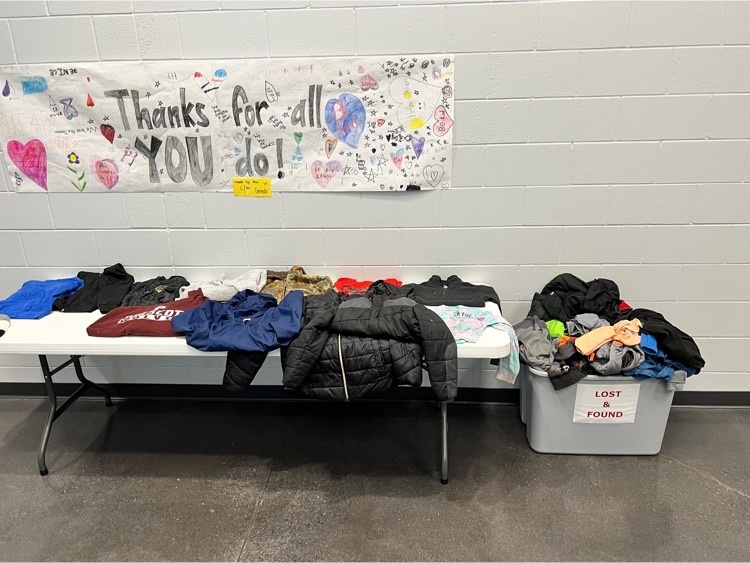 .

.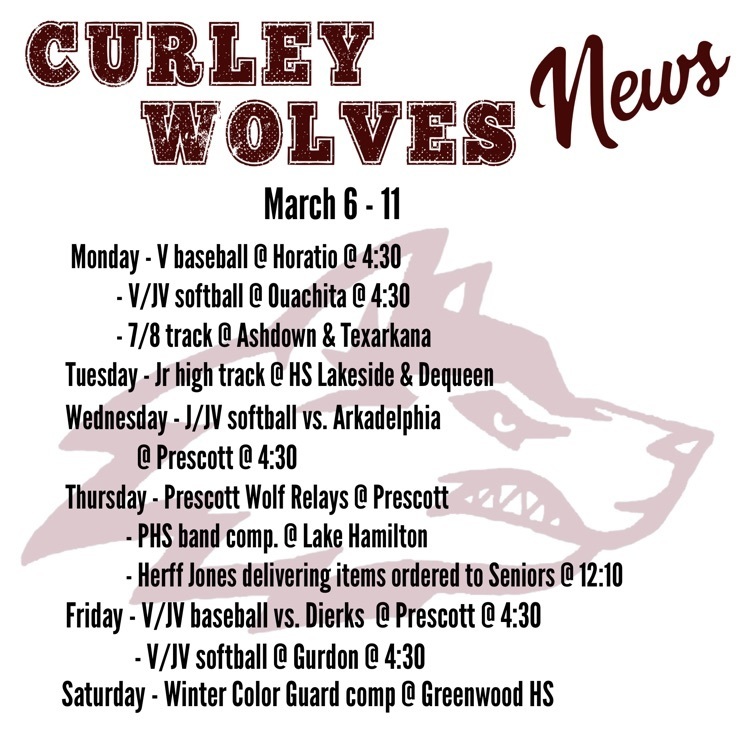 Prescott 9 Dierks 4 Final Go Wolves! 🐺⚾️

Our PHS Quiz Bowl team places 3rd at Regionals and advances to State on April 1. Congratulations to Carston Poole(Captain), Rocco Loe, Caytlee Poole, Ella Irvin and Eli Lowdermilk!!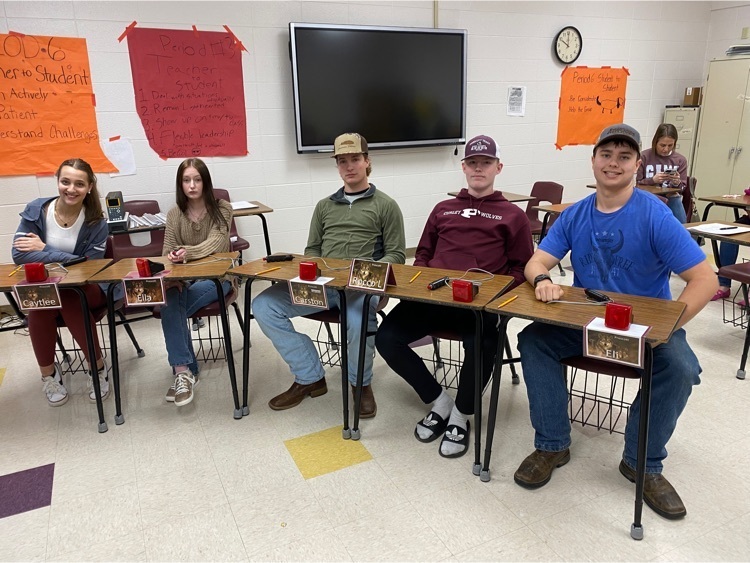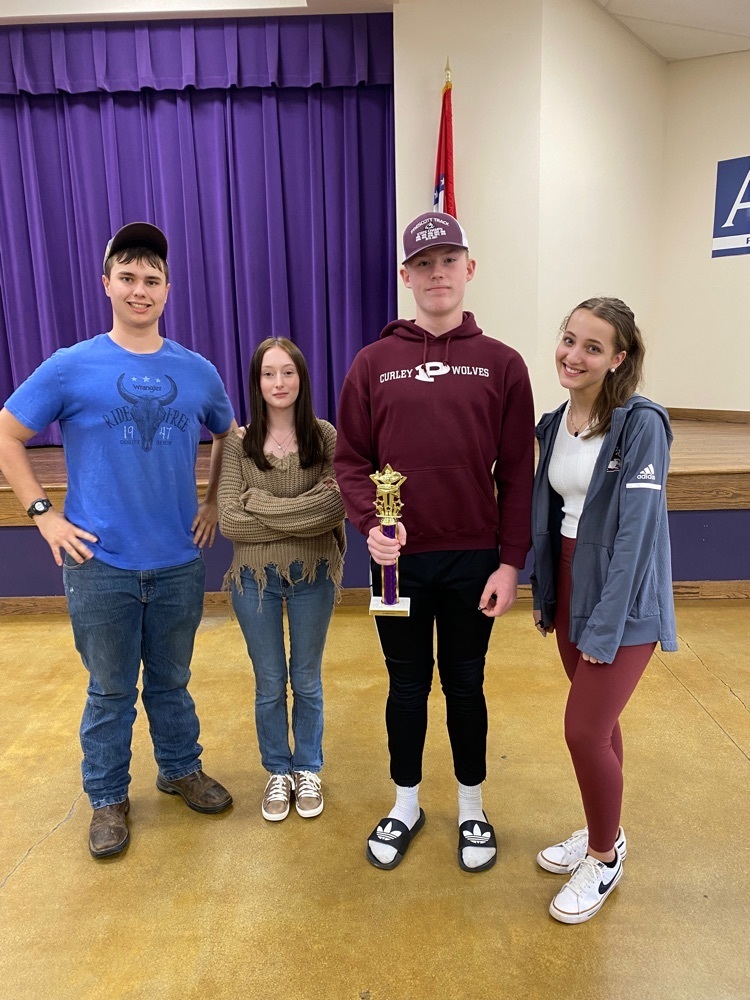 Prescott Baseball Tournament schedule for today and tomorrow! Friday - 3:00 p.m. - Prescott vs Linden Kildare 5:00 p.m. - Hope vs Linden Kildare 7:00 p.m. - Hope vs Gurdon Saturday - 10:00 a.m. - Ouachita vs Linden Kildare 12:00 noon - Ouachita vs Dierks 2:00 p.m. - Prescott vs Dierks