It was such a pleasure today at PES to see the passion that Michelle Hamilton Rhodes along with members of the Hamilton Haven board and volunteers have for community and school. Hamilton Haven sponsored a Christmas card cover art contest for PES art students. Hamilton Haven is a local crisis house that offers short term immediate relief for families and individuals transitioning from crisis to stability. Ms. Rhodes is the Executive Director for Hamilton Haven. She along with Ms. Lesley Hughes presented the two PES students with a framed copy of their drawing and gift for their amazing artwork. Congratulations are in order for runner up, Leyla Zacarias, and first place winner, Ruby Cornelius! Such creative yong ladies who put much thought and time into their artwork! #impactthepack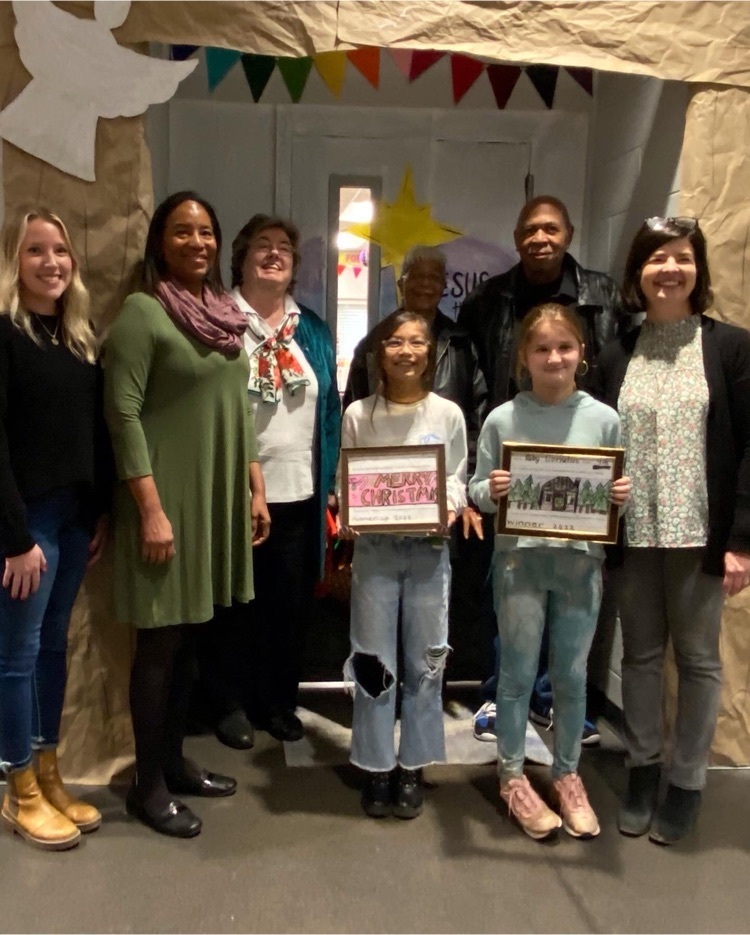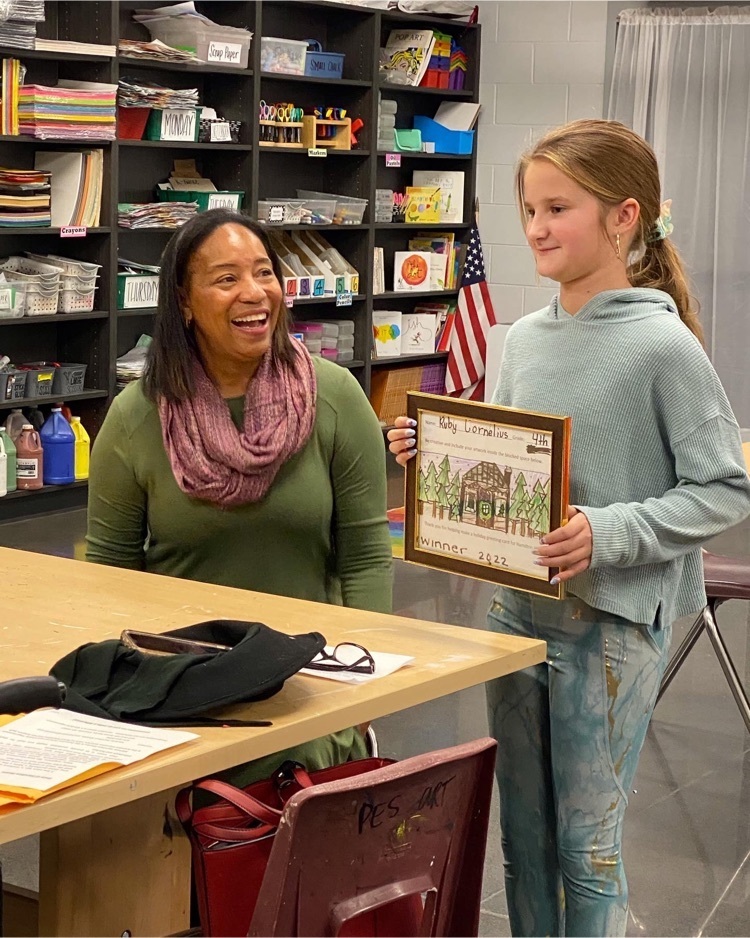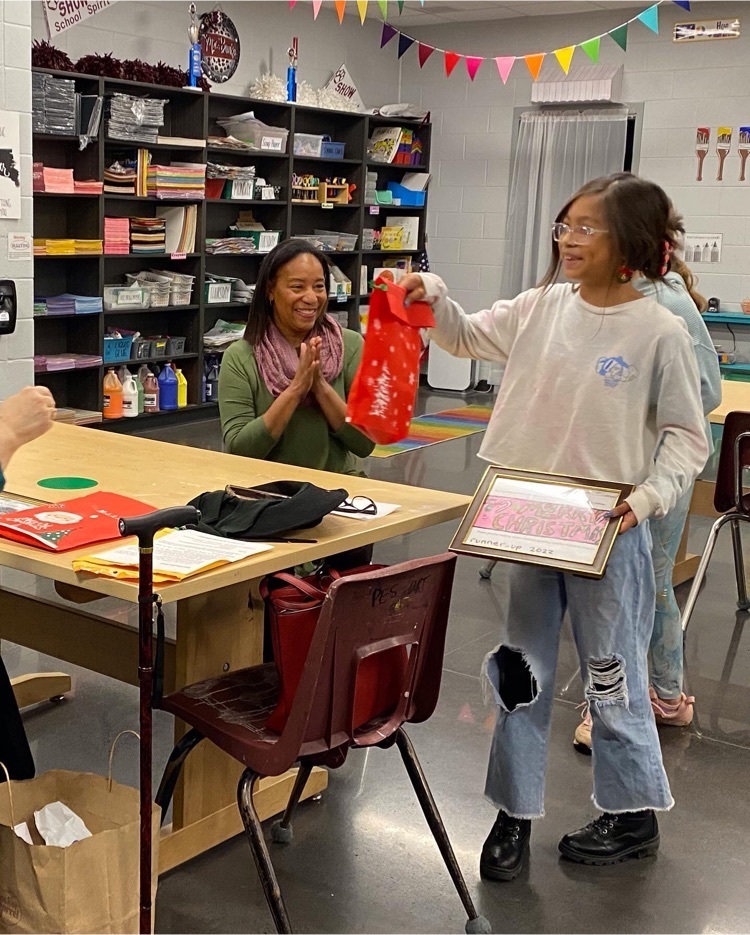 Students registered to take the ACT tomorrow morning at PHS need to make sure they have their ticket, photo ID and a calculator! If you do not have a photo ID, you will not be allowed to test. Please allow yourself enough time to get checked in and settled at the testing location by 7:50 a.m, so testing can begin at 8:00 a.m.

Members of the Prescott High Chapter of Family Career and Community Leaders of America (FCCLA) attended the Arkansas Association Region V Fall Leadership Conference on December 7, 2022 at Nashville High School. The chapter was recognized for its involvement in community service efforts that align with the national and state themes, "Better Together" and " Let's Keep Arkansas Beautiful". The chapter has participated in the following community activities: Nevada County Fair- Educational Booth, Regions V's Degray Lake Clean Up, Trick or Treat on Elm Street, and fed local veterans on Veterans Day. The FCCLA chapter has also adopted the Hamilton Haven House as their local Beautification project for the year. Tavan Toliver received a bronze medal for his participation in the Region's Students Taking Action with Recognition (STAR) Events. Tavan competed in an oral speaking competition, Professional Presentation entitled "The Invisible Scars of Bullying". He will compete on the state level in April. Breanna Haddix chapter president was installed as the 2023-2024 Region V Vice President of Community Service. Members in attendance were front row, Shuntrella Johnson and Eshal Moloo. Second row: Steven Hunter Hicks, Apple Haynes, Breanna Haddix, and Tavan Toliver. Third row: Feriel MhedhBi, Nelda Chavez, R'Moni Jamerson and Baleigh Launghard. Back row: Alantie Spratt, Khel'Shanti Murphy and Marnie Buck.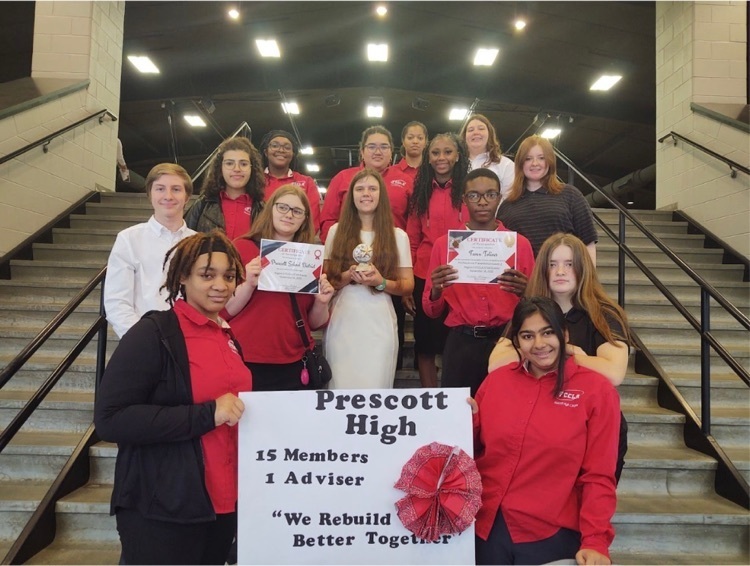 BASKETBALL SCHEDULE CHANGE! JB SG SB ballgames scheduled for Friday, December 16 have been moved to Thursday, December 15 at 5:00 p.m. at Haskell HG.

.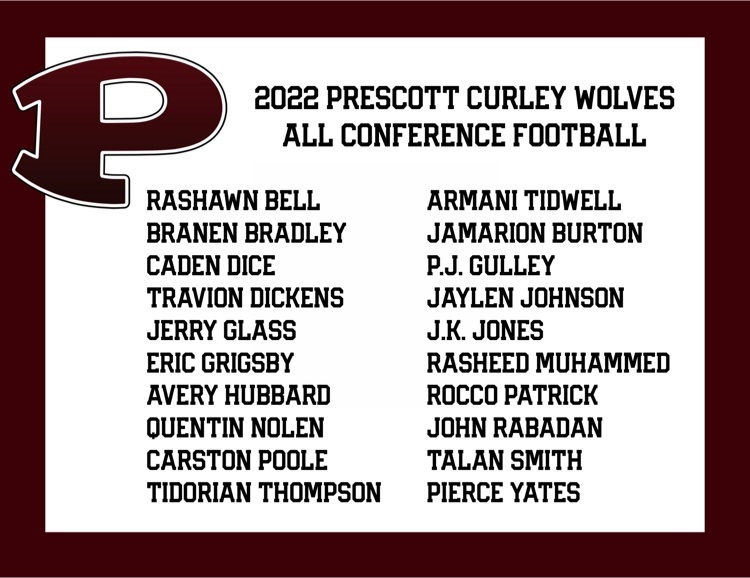 The Key Club is bringing Santa to PES with the generous help of the Prescott Kiwanis Club. These students loved shopping for our little Wolves! #impactthepack #givingback #makingadifference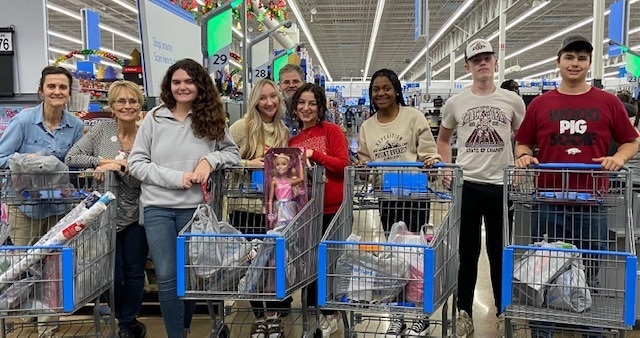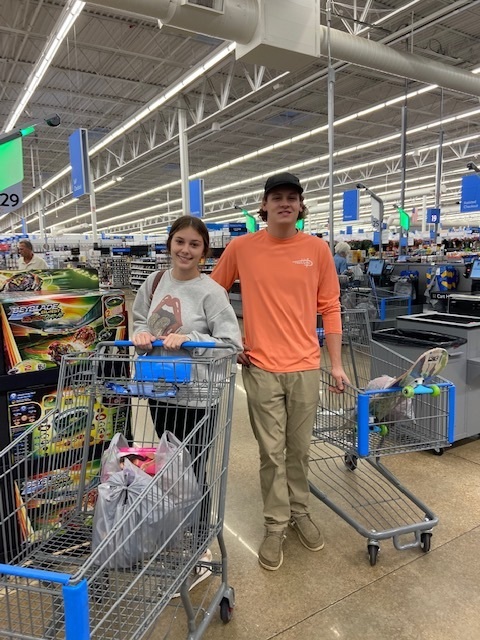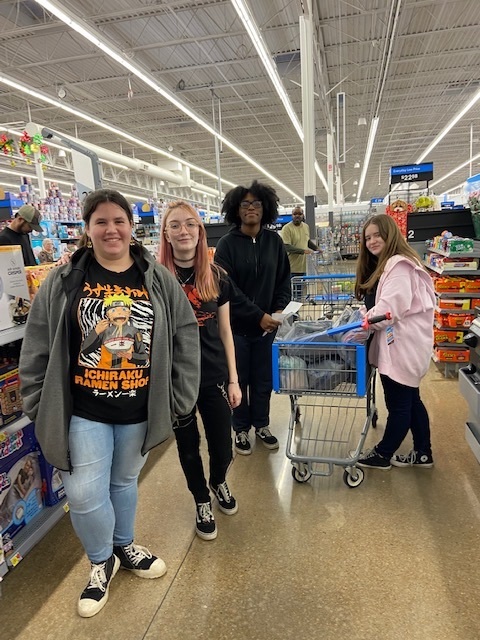 Coach Thornton's Geometry and Algebra 1 classes surveyed fellow students as well as teachers across the district to see what their favorite Halloween movie was. These students won the best graph/chart for Halloween movies in their class. #impactthepack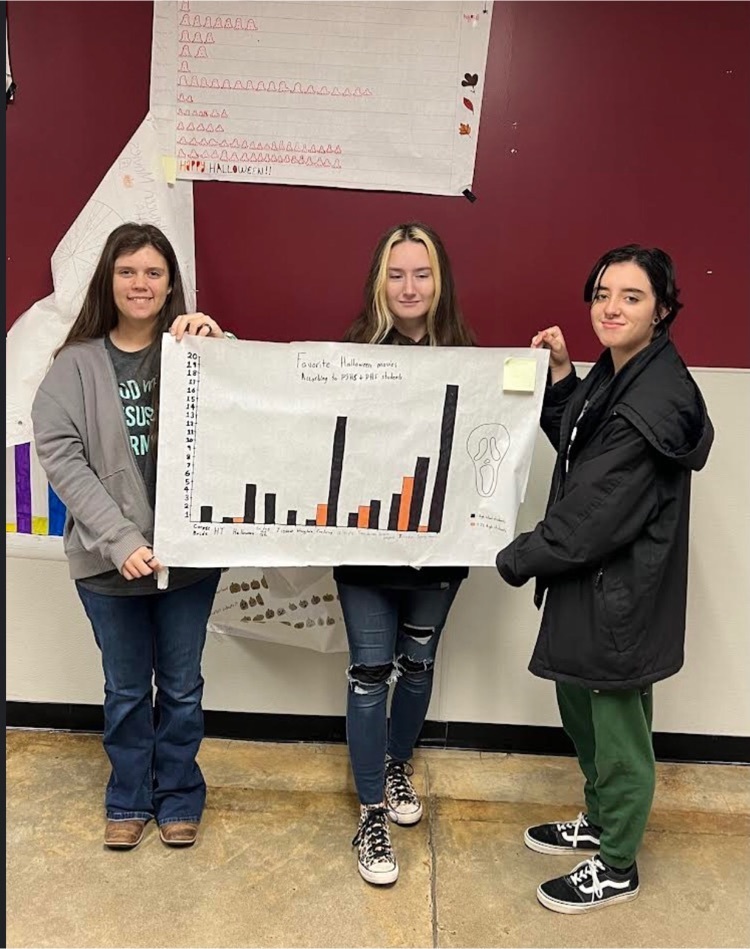 .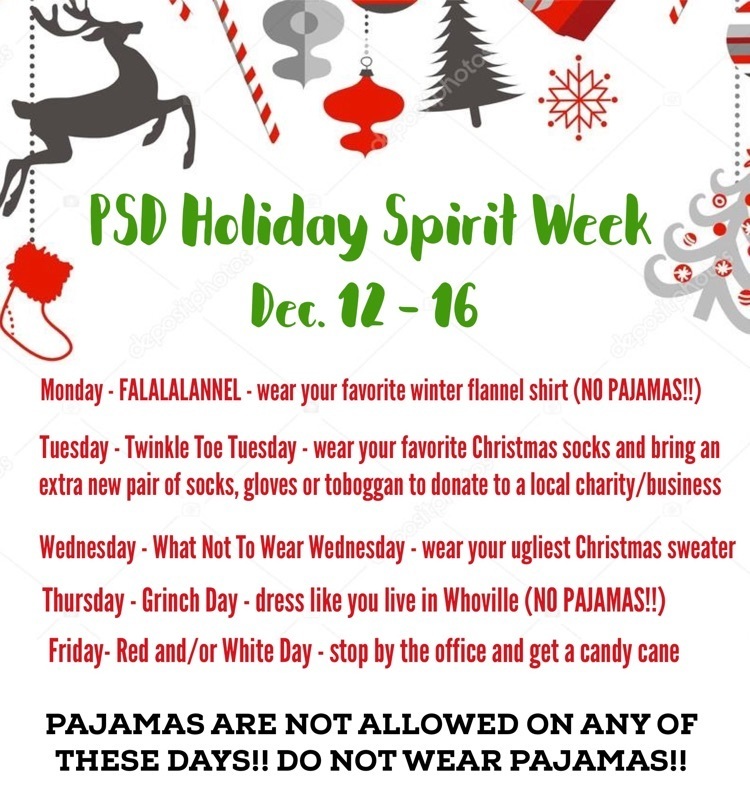 .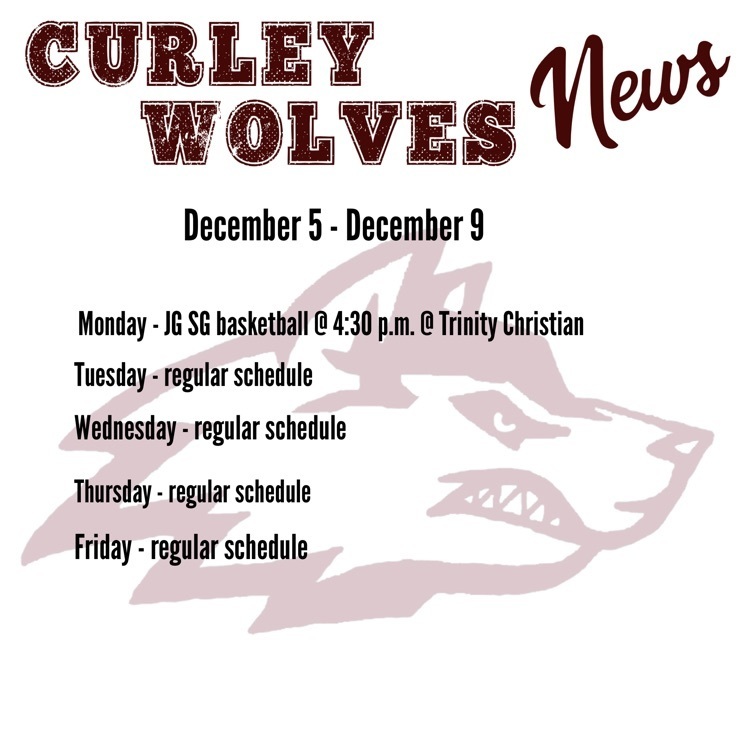 The PES Word of the Month for November was Responsibility. Students that displayed characteristics of responsibility such as being accountable for their actions and doing the things you are supposed to do were rewarded with a gold coin they used to get a book of their choice. Congratulations to the following students for being good examples for others! #impactthepack Kindergarten: Sydney Hopkins, Aubrie Smillie, Trinitee Trotter, Greenlea Shelley 1st grade: Dei'Irrie Hendrix, Heavenly Trotter, Catori Butler (absent, picture by herself: D'Nyla Ingram) 2nd grade: Tavin Moss, Zachary Hayes, Kelton Jameson, Elizabeth Brewster 3rd Grade: A'Cayden Wilhite, Amarion Monk, Kaide Flemons 4th Grade: Ja'Kylan Todd, Curtis Marshall, Melaine Sosa, Azariah Smith

PSD PreK ❤️'s the 🐺's!!! #curleywolves #1fan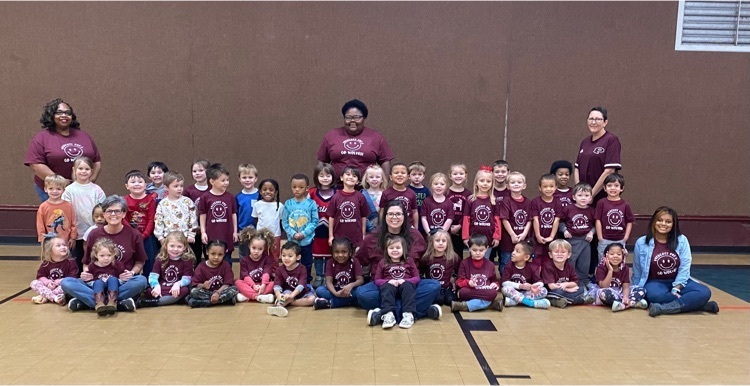 Congratulations to Prescott High School for being named HIGH ELA GROWTH: HIGH SCHOOL LEVEL (Southwest Region)!! 🐺🎉 Prescott High School has been recognized by the Office of Education Policy (OEP) at the University of Arkansas as a school that has a high percentage of students participating in free and reduced meal programs but is Beating the Odds because students demonstrated high growth on the ACT Aspire. The OEP creates an annual report entitled Outstanding Educational Performance Awards, recognizing schools with high student growth. The OEP thinks growth is the best indicator of the positive impact that our school is having on students. In the Beating the Odds reports, Prescott High School was named High ELA Growth: High School Level (Southwest region). Awards were based on the 2022 content growth score calculated by the Arkansas Department of Education. These growth scores reflect how much students at the school improved from 2021 compared to how much they are expected to grow considering prior achievement. Schools are recognized on Overall growth, as well as for growth in Math and Language Arts separately. Congratulations to our students, teachers and Principal Tommy Poole for their team effort and their impact on the pack! Keep up the hard work!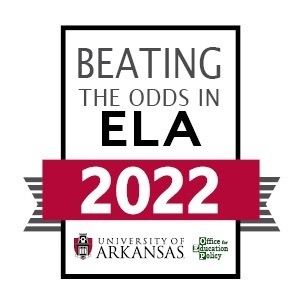 Flu season is here! We've had an increased number of students test positive for influenza. Please see the attached information sheet from the CDC. If your child is having flu-like symptoms, please keep them home from school to prevent the spread. Also, it's not too late to get your flu shot! As always, good hand washing is the best way to prevent the spread of germs!

.

Congratulations to Eric Grigsby for being selected 3A All State!! 🐺🏈

Congratulations to Tidorian Thompson for being selected 3A All State!! 🐺🏈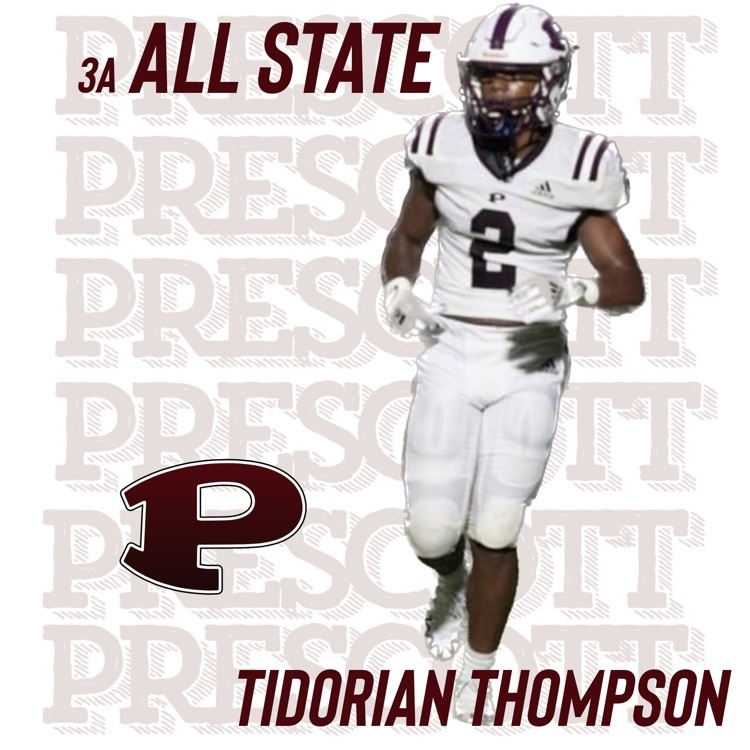 Congratulations to Travion Dickens for being selected 3A All State!! 🐺🏈

Congratulations to Rashawn Bell for being selected 3A All State!! 🐺🏈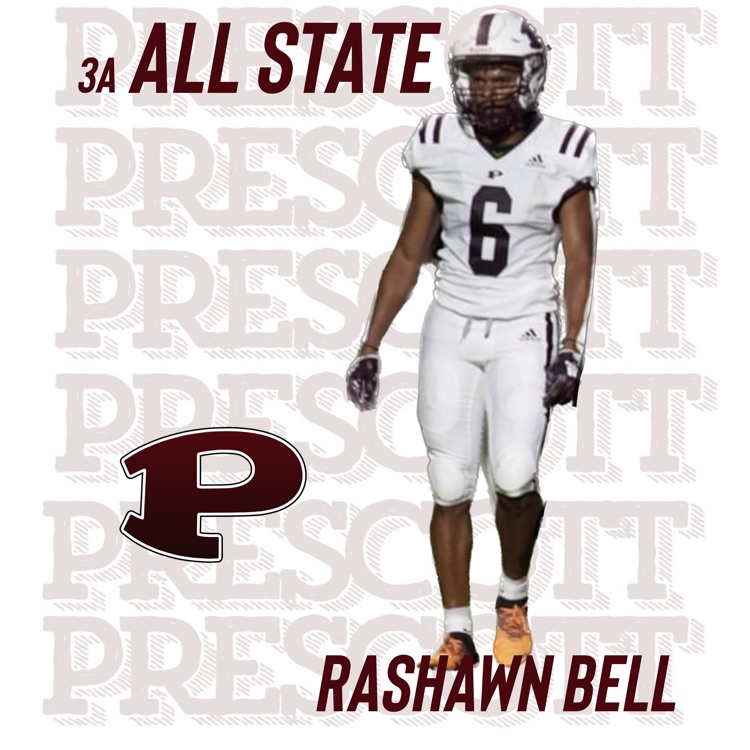 Congratulations to Carston Poole for being selected 3A All State!! 🐺🏈

.