Prescott High School FBLA members showed up at HSU today and put in some work at the District 4 FBLA Competition. Results are as follows: District 4 Treasurer - Nelda Chavez Accounting 1 - 4th place, Nelda Chavez Agribusiness - 5th place, Eli Lowdermilk Intro to Business Concepts - 2nd place Laykin Crayne Intro to Parliamentary Procedure - 2nd Place Dalton Stockton Job Interview - 2nd Place, Caytlee Poole Public Speaking - 1st Place, Eshall Maloo Mrs Haynie and Mrs Thornton are beyond proud of these students!#impactthepack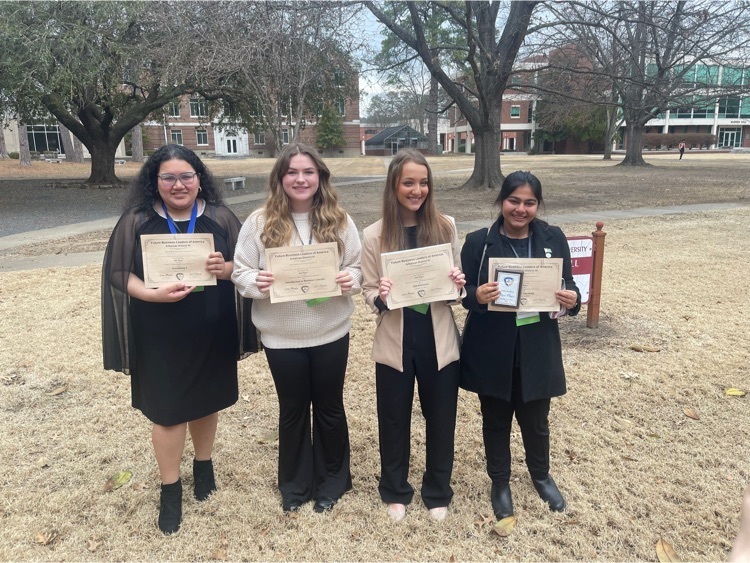 Prescott 48 Bismarck 35 Final Go Lady Wolves! 🐺🏀 Prescott 62 Bismarck 42 Final Go Wolves! 🐺🏀

Lady Wolves sophomore Caytlee Poole embraced the opportunity to open our night of basketball with prayer. Love our Curley Wolves! 🐺 #impactthepack #atprescottwepray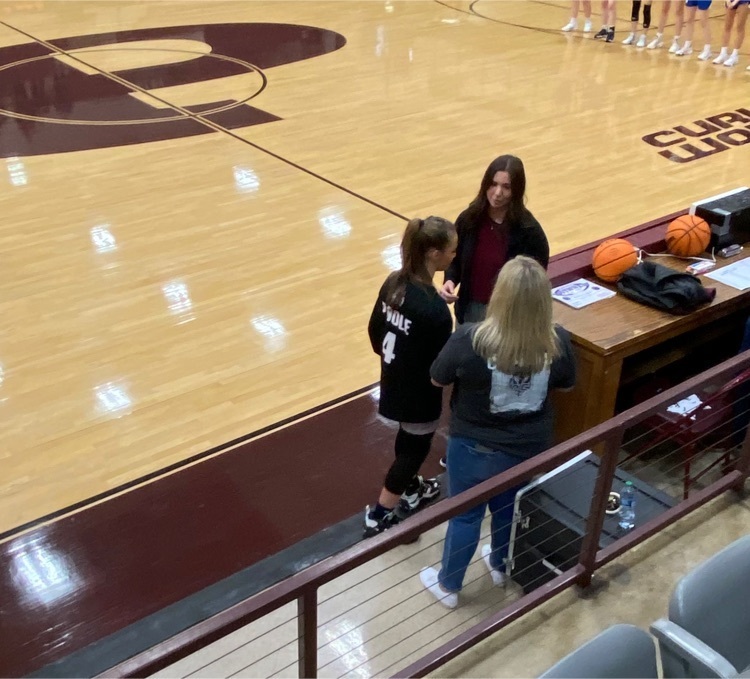 Reminder!! PES and Pre-K group pics are Thursday!

.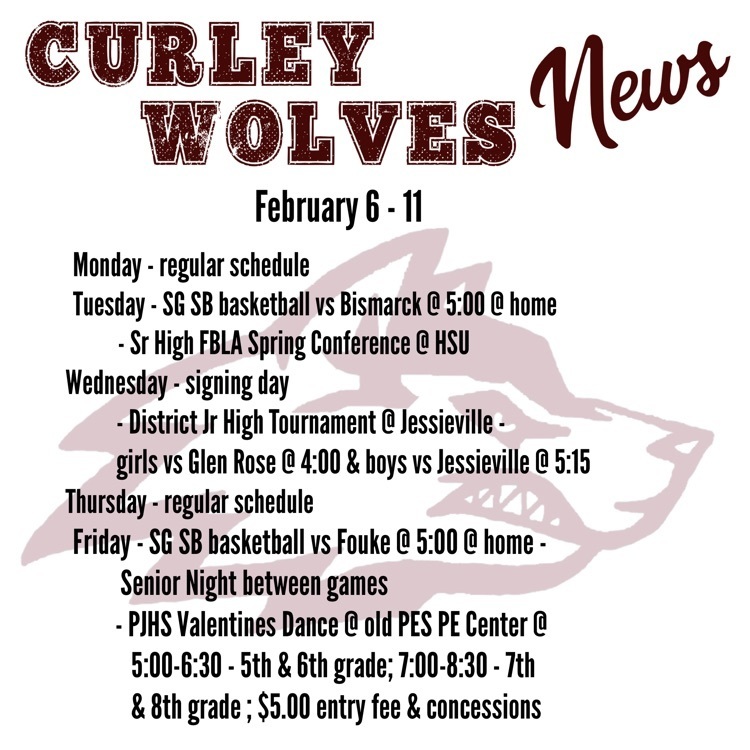 3A-7 Jr High District Tournament Feb. 6-11 @ Jessieville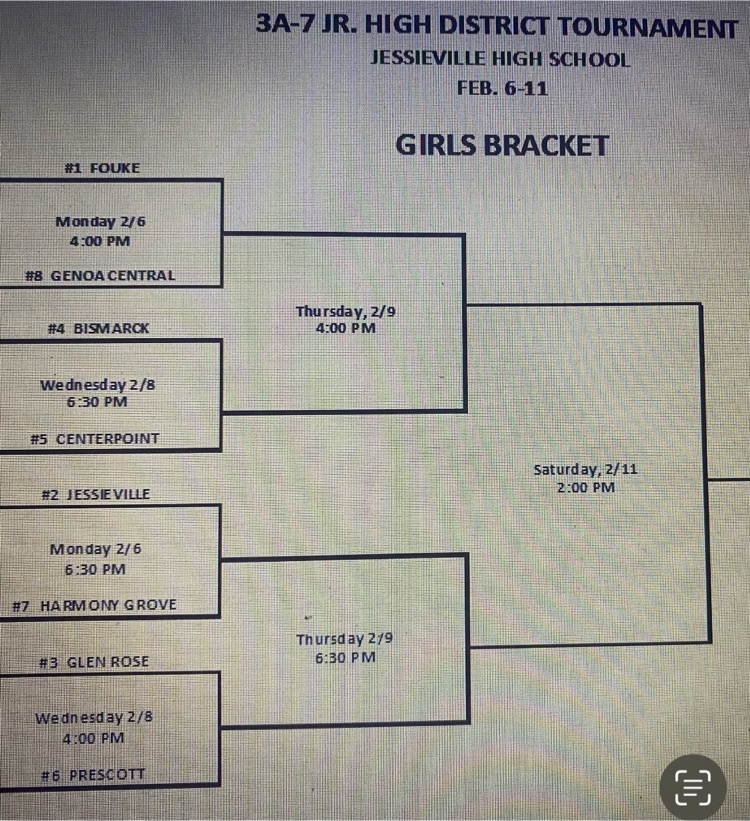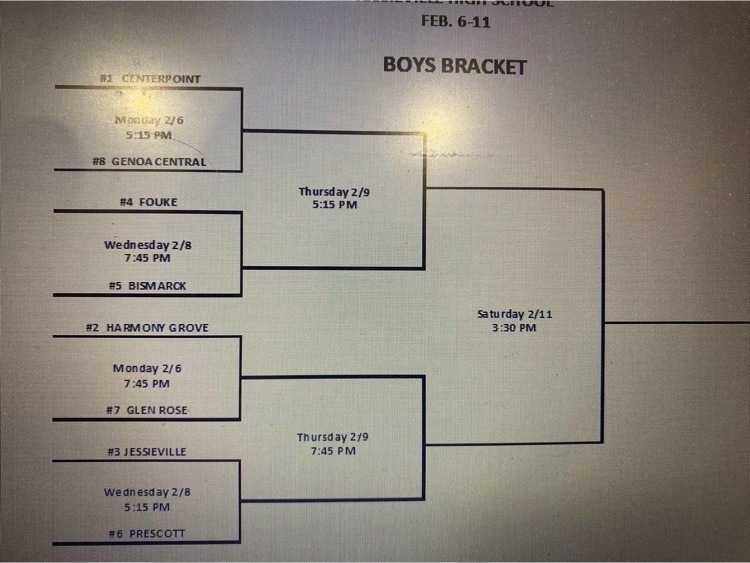 Prescott 59 Genoa Central 55 Final Go Wolves! 🐺🏀

Prescott Jr high girls 36 Genoa Central 12 Final Go Wolves! 🐺🏀

BASKETBALL LOCATION CHANGE! Due to a power outage in the Prescott gym, the Prescott vs. Genoa Central games will be played tomorrow, Saturday, February 4, at the Nashville High School gym at 4:00 p.m.

Prescott School District will not have school tomorrow, Friday, February 3, due to inclement weather. Stay safe!

Prescott School District will be closed tomorrow, Thursday, February 2, due to inclement weather.

Prescott Schools will be closed tomorrow, Wednesday, February 1, due to inclement weather. Stay safe and warm!

The Prescott School District will be closed today due to inclement weather. We don't want to risk trying to get kids home in the snow (70% chance) this afternoon! Stay safe!

.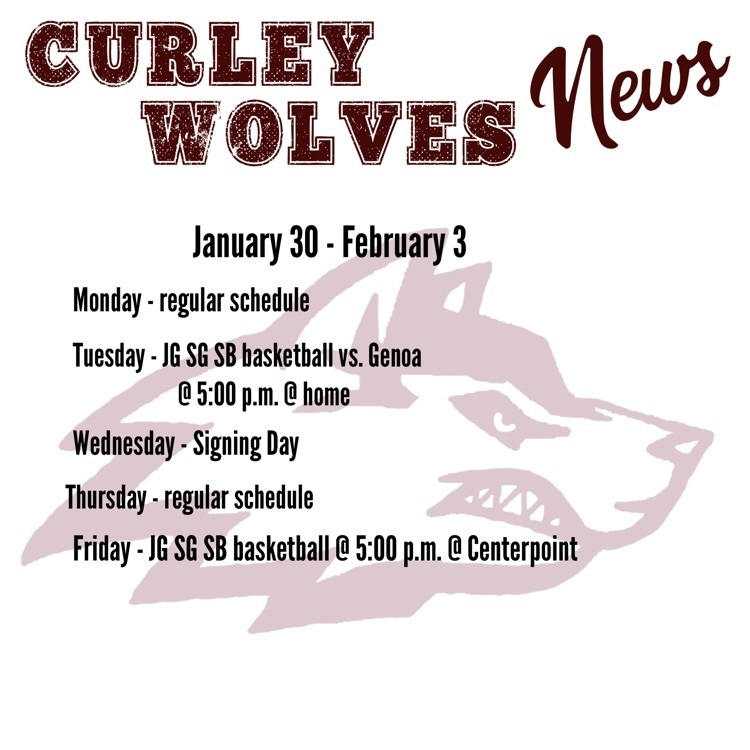 Superintendent Robert Poole presented Prescott School Board members with a certificate of appreciation at the school board meeting this past Thursday in honor of School Board Appreciation Month. Superintendent Poole thanked them for their service and dedication to our students, employees and school district. Although this month is specifically set aside state wide to show appreciation for all school board members, we at Prescott School District are always grateful to our board for the years and time they have given to make our district better for our students. #impactthepack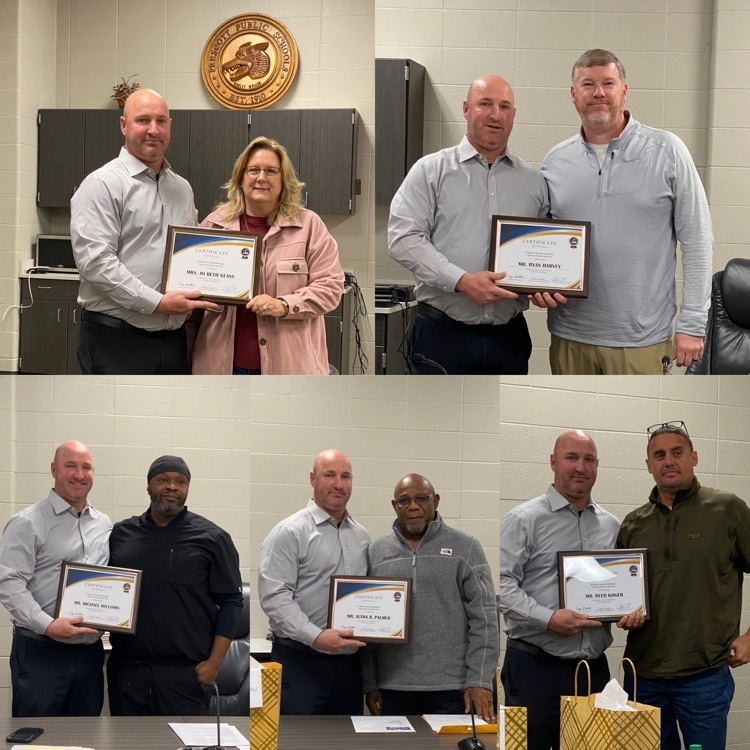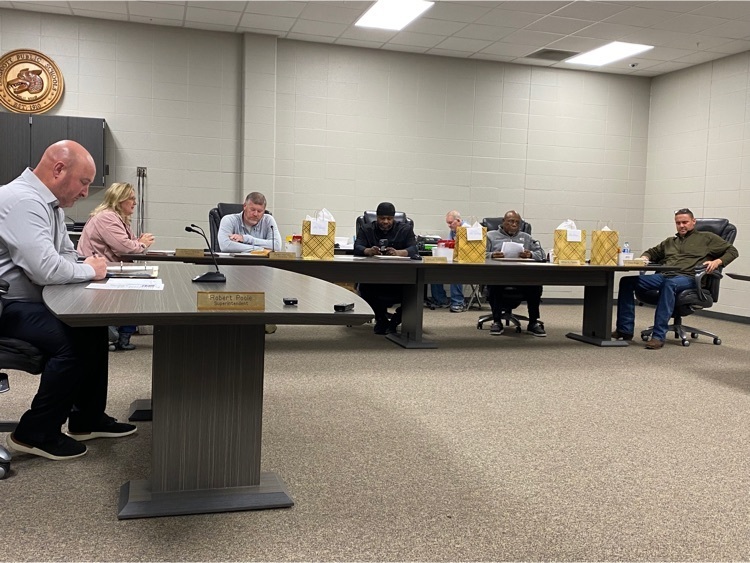 PES and PreK Group Pics Coming Soon!

Congratulations to PHS students John Rabadan and Richard Benton for being named Nevada County Farm Bureau Students of the month for November! #impactthepack

BASKETBALL INFO!
https://gofan.co/app/events/875354?schoolId=AR18635
Jessieville Athletics will not accept cash at the gate, but we do have the ability to allow fans to pay with a credit/debit card at the event. The link above can be used to purchase tickets prior to the event. Concessions will still be using cash. NFHS Network will be streaming the games live for those who are unable to attend. Just go to
www.nfhsnetwork.com
and search for Jessieville High School.

PJHS student Violet Bright began our night of basketball with prayer. Both the home and visiting sr high boys teams ended the night in prayer. #impactthepack #loveourcurleywolves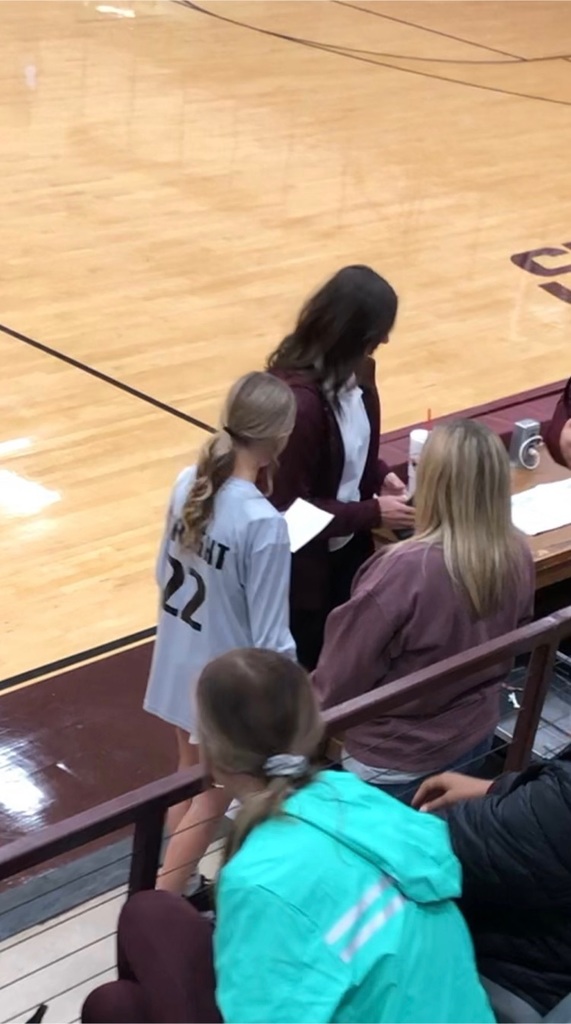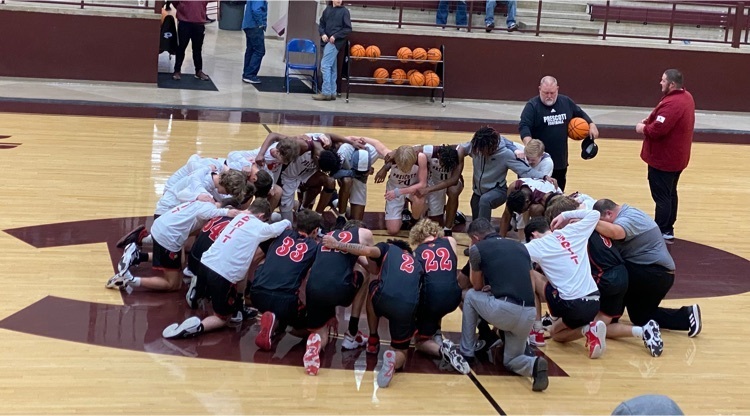 Prescott 46 Haskell 44 OT Final Go Wolves! 🐺🏀