.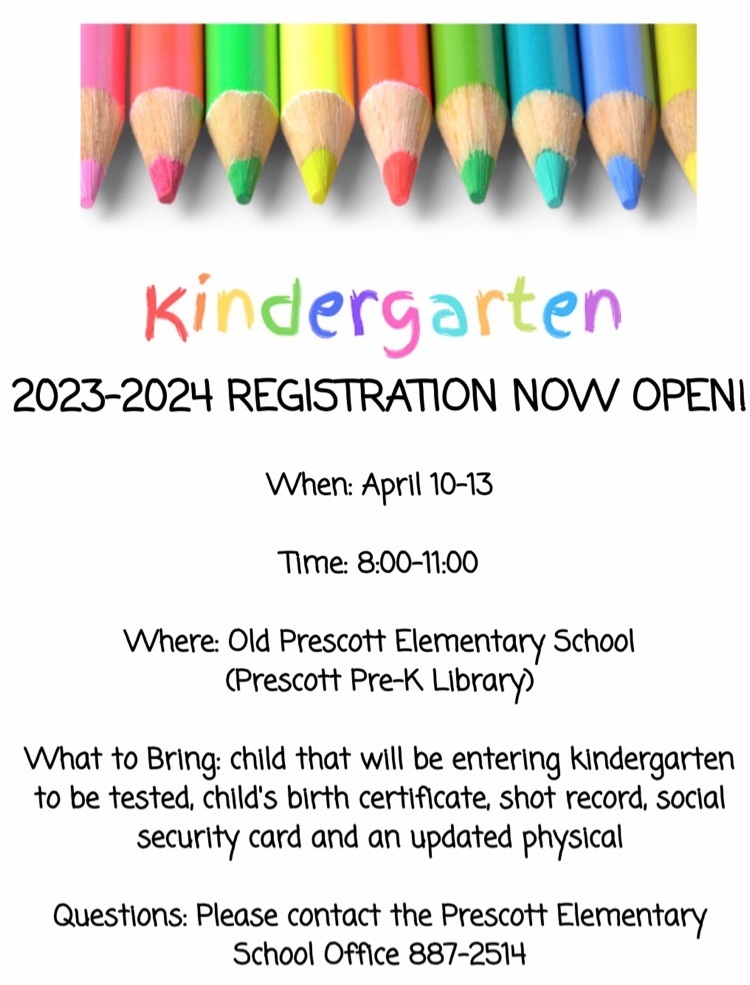 .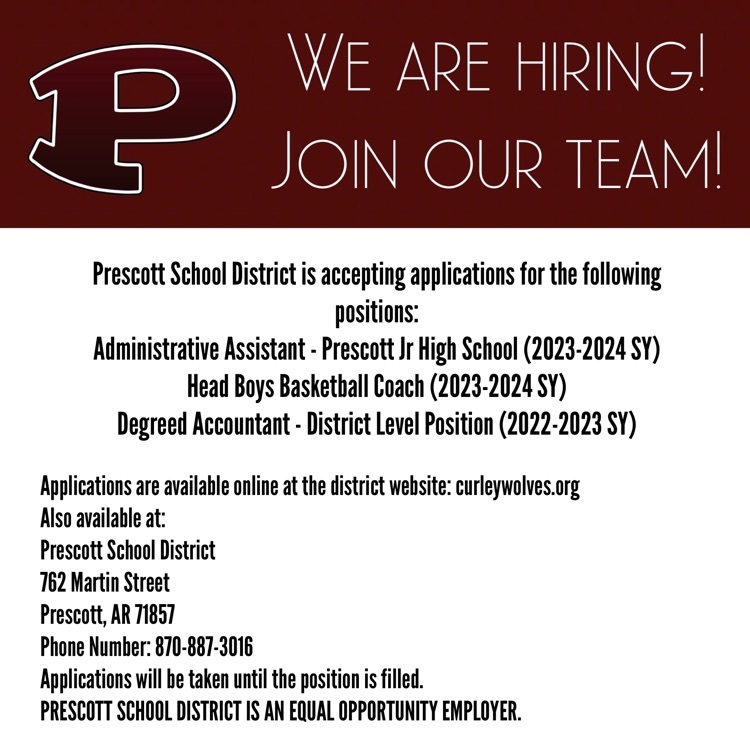 A Curley Wolf Returns On Tuesday, March 28, several of Pearl Bailey's Prescott Junior High classes were visited by Samantha Brown, a 2013 Curley Wolf alumnus, who treated them to samples of cookies from her bakery, "Samantha Brown's Bakery and Cafe", located in Arkadelphia, Arkansas. Ms. Brown spoke of her upbringing within the Prescott community: attending Prescott Elementary School, McRae Middle School, and graduating from Prescott High. She encouraged students to participate in extra-curricular activities such as sports, FBLA, FAACS, and Talent Search because they will become a part of a team. Samantha reassured them that although she was a member of the basketball, track, and cross-country teams, she was not as good as she was on the golf team. She emphasized that whether your performance is average, good, or great, the importance was to be a team player and enjoy new healthy life experiences that teach you that practice makes better. Samantha added that a bonus is that you become better at solving small discomforts in life and finding solutions to major life challenges. She told students that you may think, as a youth, that what you are going through is a major life changing experience; that is when you need to seek advice. Samantha encouraged them to be resilient and remember that there are others who face or will one day face similar difficulties. One of Samantha's difficulties occurred after she had taught school for one year and realized that she wasn't enjoying it as much as she had hoped. However, her occasional baking for family, friends, and colleagues led her to a new discovery: she wanted to open a bakery. With the assistance of her husband and family she found a building, purchased the building, painted and renovated the building, and started "Samantha's Bakery" in Arkadelphia. At her bakery she has found her niche and has expanded from having her husband as an assistant to presently having ten employees. Samathan Brown left the junior high students with these parting words of wisdom: "you don't have to be good to be successful, you have to be willing to work hard and get better." Thanks Samantha! Alumni are always welcome in Curley Wolf Country. PS: I am on the lookout for former Curley Wolves to step into my classroom to share their experiences. ~ Pearl Bailey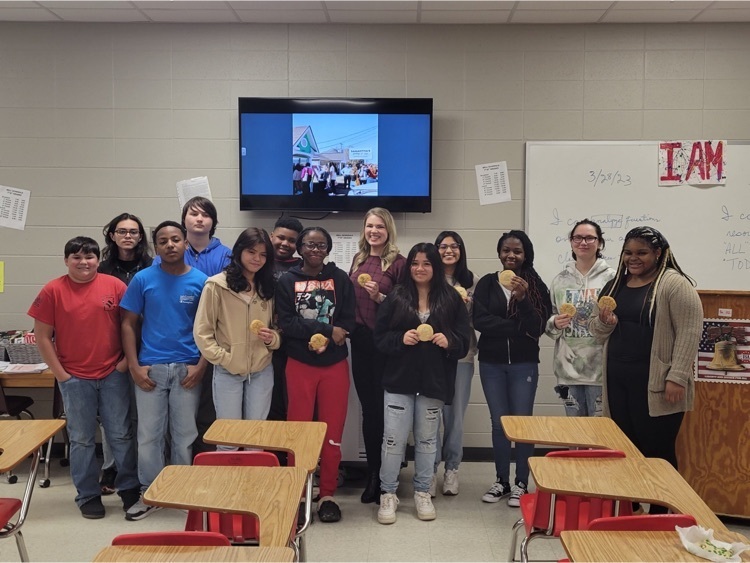 GRAND MARCH CHANGE! Due to possible weather conditions, the Grand March has been moved to the basketball arena. Prom attendees need to be at the gym by 6:30. Front doors will open at 6:15 for parents, family members and the community. NO ONE (except prom attendees and approved personnel) will be allowed on the gym floor before, during or after Grand March.

Grand March & Prom Photo Info! 👇📸

Starbucks has nothing on the PSD Coffee Shop! ☕️ We are pleased to be able to offer our faculty and staff hot and cold coffees as well as hot chocolate with all the fixings!

PES celebrated the closing of Read Across America with the theme of "Celebrating a Nation of Diverse Readers." Mr. Howard G. Austin, retired PES principal, read a book he write titled "I Will Never Treasure Hunt Again" to Mrs. Nance's kindergarten class. Each kindergarten student received the book" Pete the Cat"- Pete at the Beach by James Dean. #impactthepack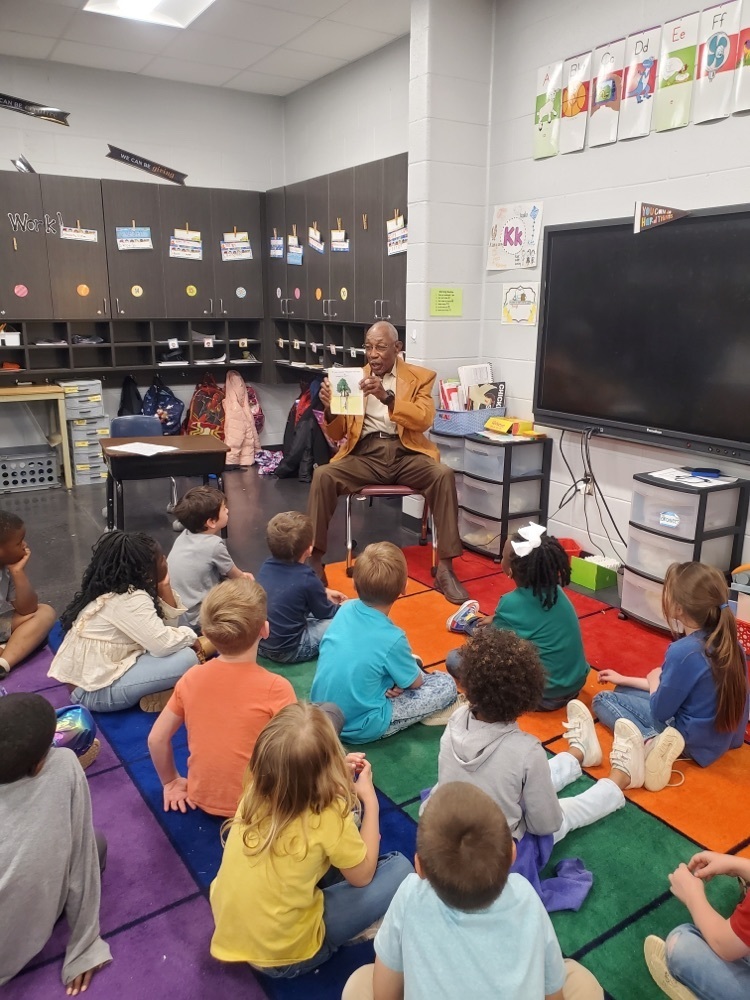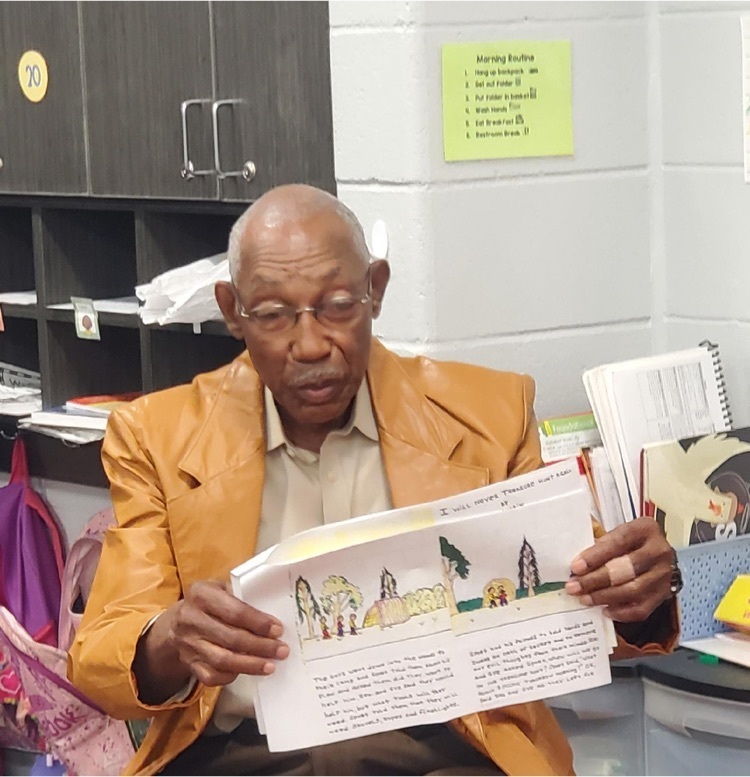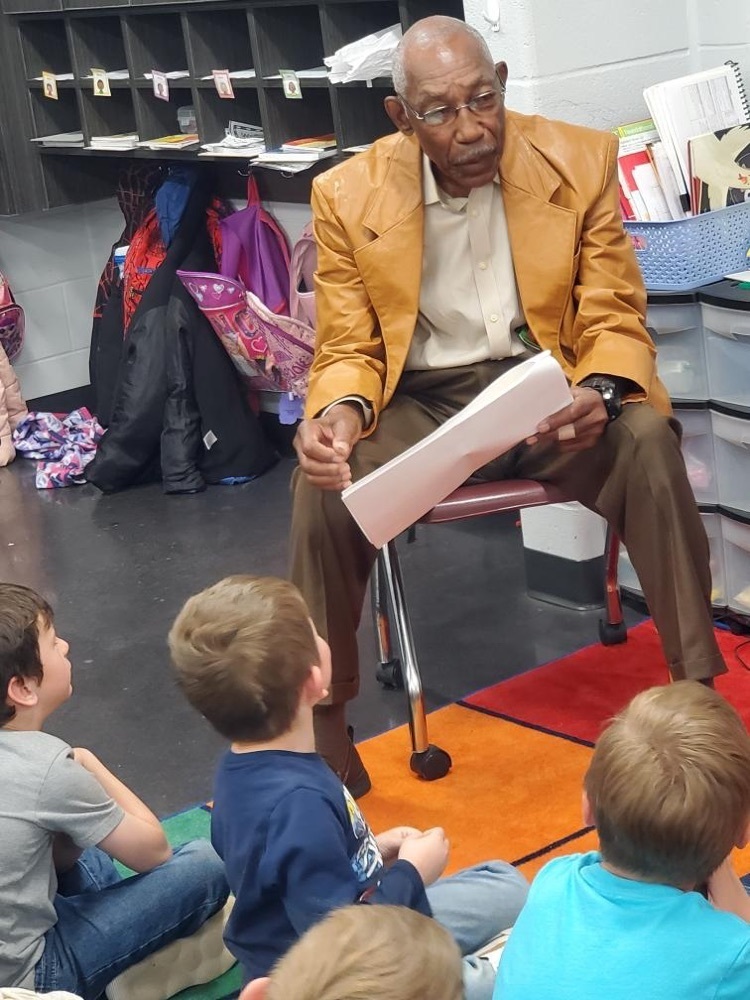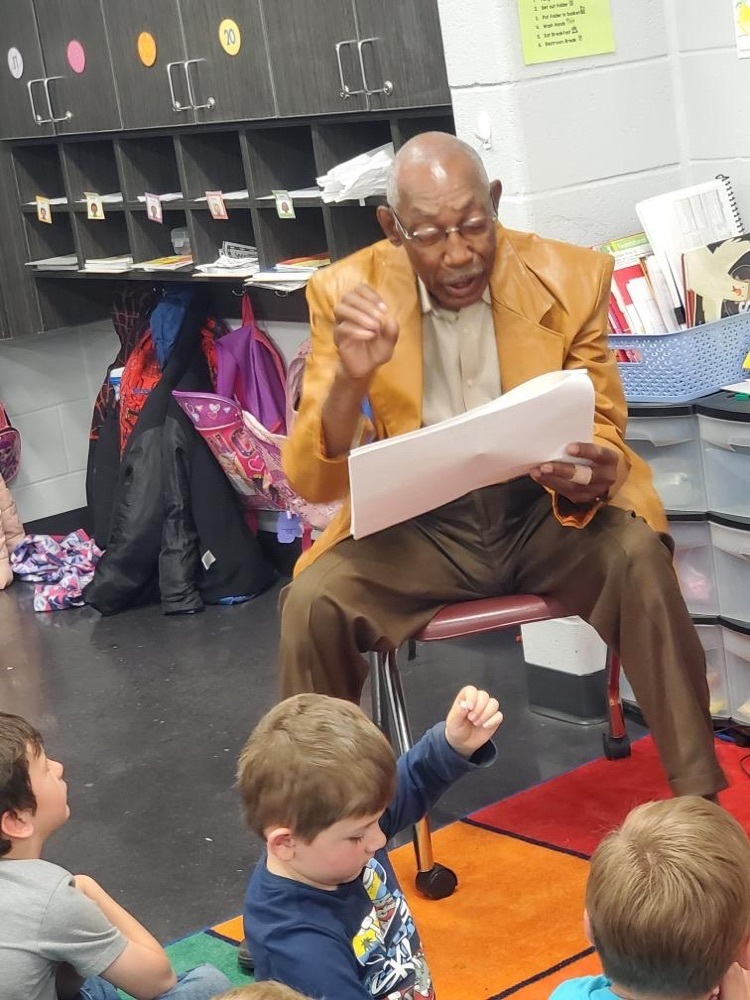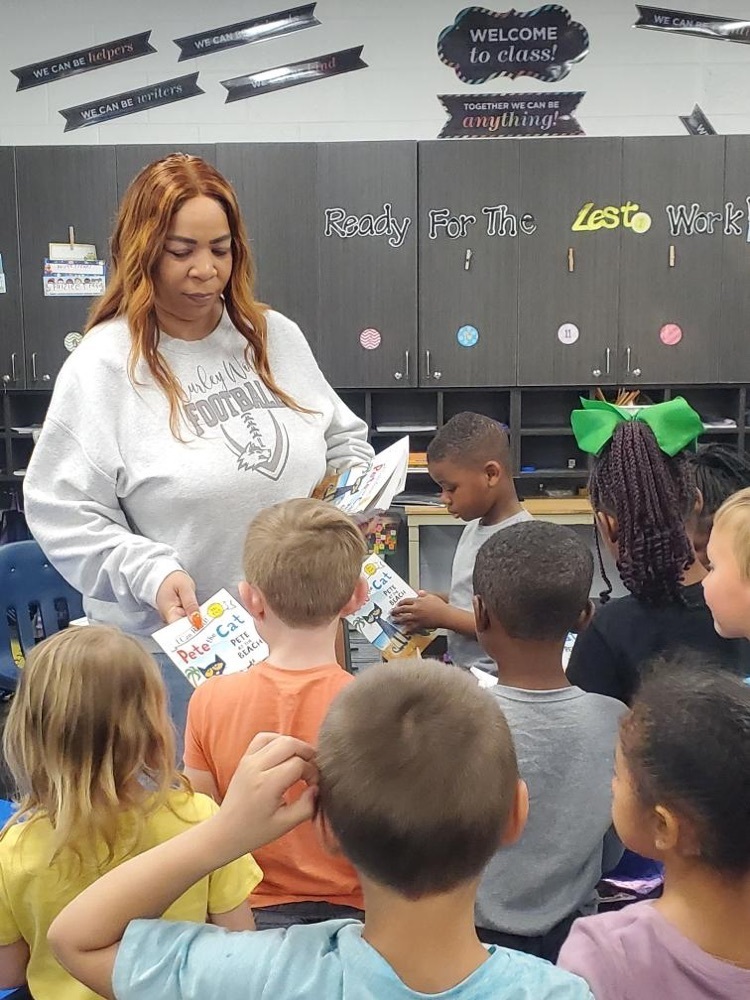 Track shirts! They are $20.00 each in sizes adult small-2X! Get yours now! When they are gone, they are gone! ❤️🐺 We will have them at the track meet tomorrow or see Valarie Cobb for yours now!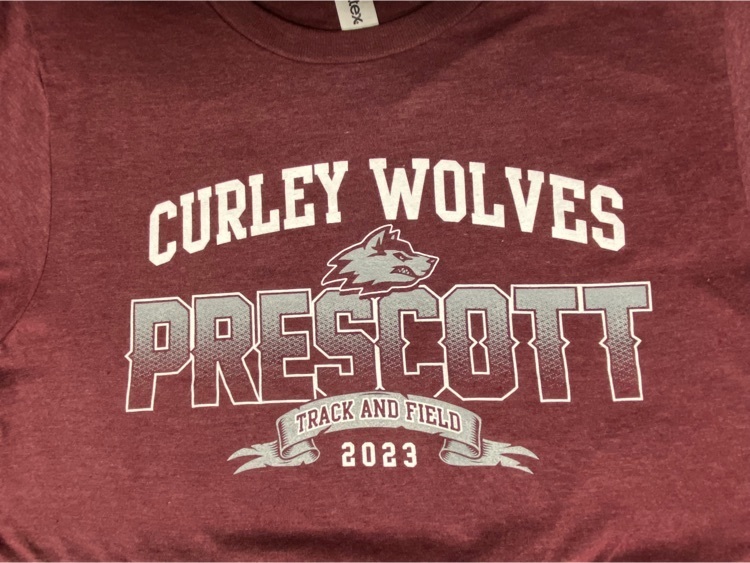 Proud of these Outstanding Seniors! 🐺🎓#classof2023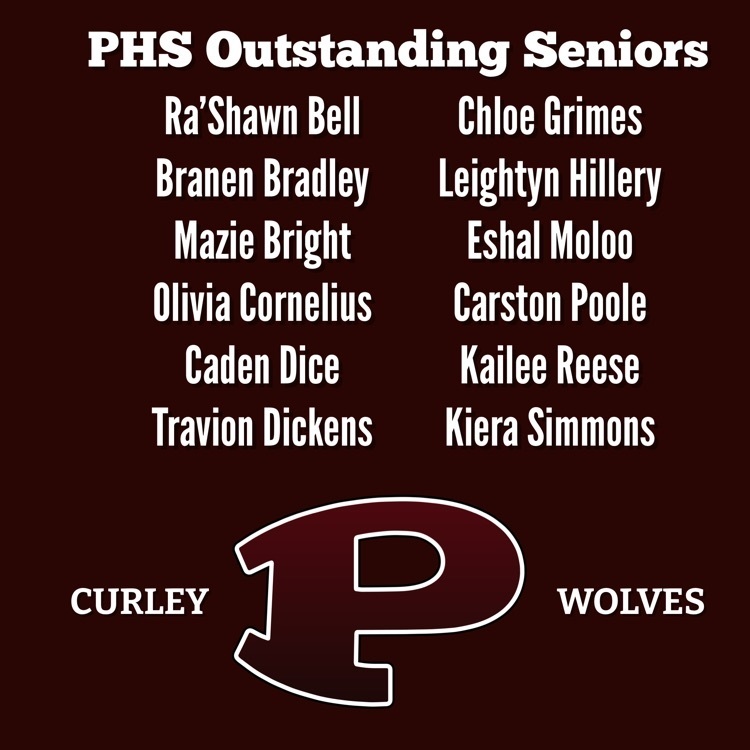 Congratulations to these 2023 Seniors! 🐺🎓#impactthepack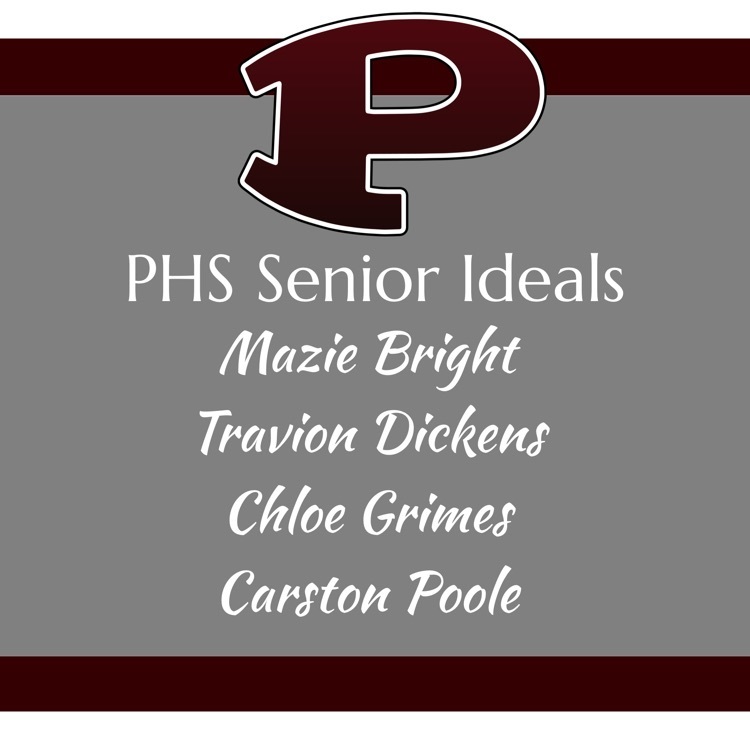 Prescott 13 Ouachita 2 Final Go Wolves!! 🐺⚾️

PROM & GRAND MARCH INFORMATION!! Prescott prom is this Saturday, April 1 at The Barn at Willow Acres at 8:00. Please see Mrs. Dice to purchase your tickets by tomorrow, Wednesday, March 29. Out of district dates must be verified in order to attend. Mrs. Dice also has those forms. Grand March will be at the Eddie Jackson Track & Field at 7:00. NO ONE is allowed on the track or inside the fence around the track. All visitors must be in the stands.

BASEBALL CANCELED!! The baseball game scheduled for Friday, March 31 has been canceled!

PHS Student Council and Mr. Willie Wilson, PHS Dean of Students and Student Council Sponsor, are teaming up with others in our school as well as Prescott/Nevada County community members and organizations to collect items needed after the devastating destruction from a tornado this past week to the Rolling Fork, Mississippi community. Marsha Poole will be delivering these items. if you are able, please join the Curley Wolves in their efforts to give back and help those in need. #impactthepack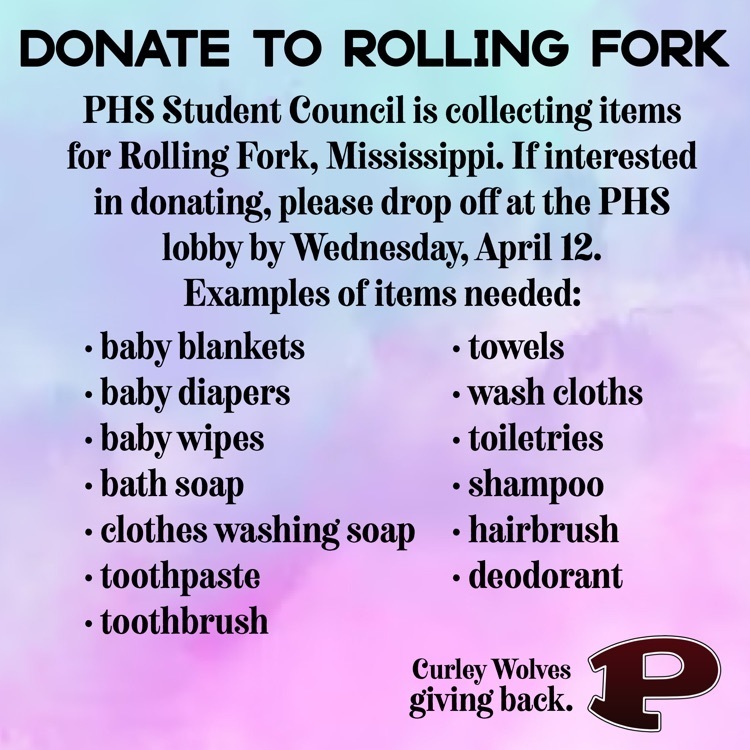 Prescott 16 Nevada 0 Final Go Lady Wolves!! 🐺🥎

SENIORS & SENIOR PARENTS!!! Senior Parent Ads for the PHS Yearbook deadline is APRIL 14 for money, pictures, artwork, etc. Please Send Your Order Form To: Mrs. Kendra Haynie, Sponsor Prescott High School Yearbook 736 Martin Street Prescott, AR 71857 Contact Number (870) 887-3123 ext. 7678 or email the staff at
khaynie@prescottschool.net

BASEBALL SCHEDULE ADDITION! Curley Wolves V/JV will play Ouachita tomorrow at Prescott at 4:30.

.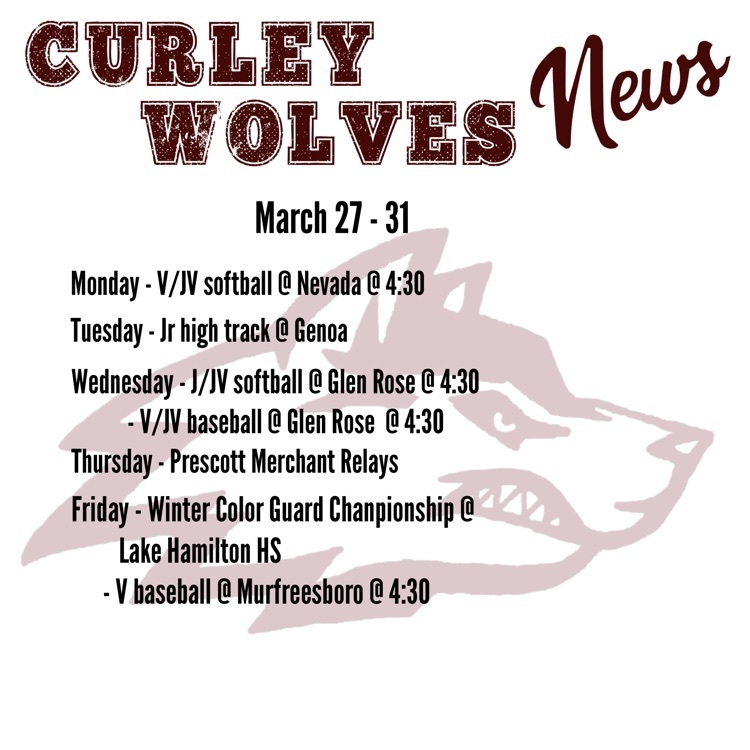 Proclamation on Arkansas Agriculture Week WHEREAS: Agriculture is Arkansas' largest industry, contributing more than $19 billion annually to our state's economy and providing the state with 243,165 jobs or one of every seven jobs. Our diverse agricultural production includes livestock, poultry, aquaculture, row crop, specialty crop, and forestry; WHEREAS: Arkansas' 42,000 farms and ranches operate on 14.0 million acres, with agricultural operations occurring in all 75 counties within the state; WHEREAS: Arkansas is home to 12 billion trees on nearly 19 million acres of forestland, which is more than 55 percent of the state's entire land mass; WHEREAS: Arkansas is nationally ranked No. 6 in forestry products, contributing $6.5 billion to the state's economy; WHEREAS: Arkansas' annual timber growth of over 44 million tons with an annual harvest of 24 million tons, leaves an annual surplus of 20 million tons making for attractive investment opportunities for forest-based businesses; WHEREAS: Arkansas consistently ranks in the top 25 nationally in the production of 16 different agricultural commodities and ranks 15th in the nation with $11.4 billion in gross receipts for all agricultural commodities; WHEREAS: Arkansas ranks in the top ten nationally in the production of rice, broilers, catfish, cotton lint, cottonseed, turkey, sweet potatoes, peanuts, and chicken eggs; WHEREAS: Our agricultural producers are creative, resilient, efficient, and hardworking individuals that represent some of the best and brightest in the world who work tirelessly to feed, clothe, and shelter those here at home and across the globe; WHEREAS: Arkansas farmers, ranchers, and forestland owners play a vital leadership role in our communities and in the preservation and sustainability of our natural resources; and WHEREAS: Arkansas' strong agricultural heritage has given us the ability to overcome challenges and work together for the benefit of the industry at the state, national, and international level, and; NOW, THEREFORE, I, SARAH HUCKABEE SANDERS, Governor of the State of Arkansas, by virtue of the authority vested in me by the laws of the state of Arkansas, do hereby proclaim March 19-25, as "ARKANSAS AGRICULTURE WEEK" And urge the citizens of the state to take cognizance of this event and participate fittingly in its observance. IN TESTIMONY WHEREOF, I have hereunto set my hand and caused the Great Seal of the State of Arkansas to be affixed the 21st day of March, in the year of our Lord 2023.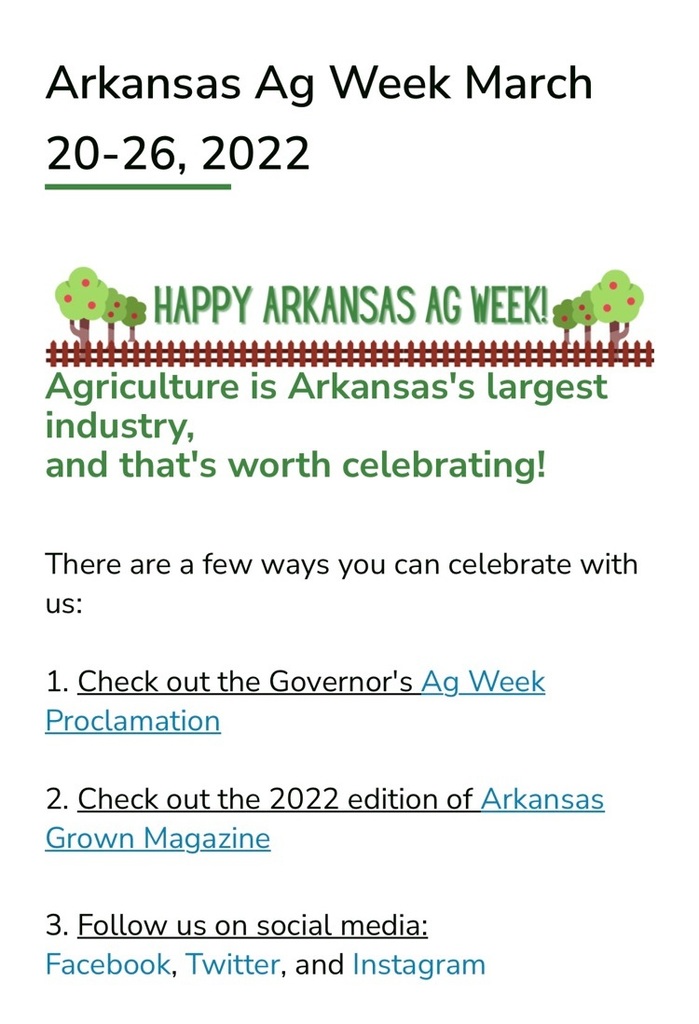 Prescott 15 Arkadelphia 1 Final Go Lady Wolves! 🐺🥎