Happy Thanksgiving from our Curley Wolf family to yours! Always count your blessings, don't take things for granted, lend support when needed and always be thankful! Enjoy the rest of your break! Hope to see you Friday in Rison!

FOOTBALL TICKET INFO WEEK 3 @ RISON All tickets for the playoff games must be purchased online at GoFan or your GoFan App. You may purchase tickets with the link below.
https://gofan.co/app/school/AR18671
OR scan this QR code to purchase tickets. Tickets are $7.00 each. Everyone school age and older must have a ticket to enter. Only AAA passes will be accepted. School passes will not be accepted.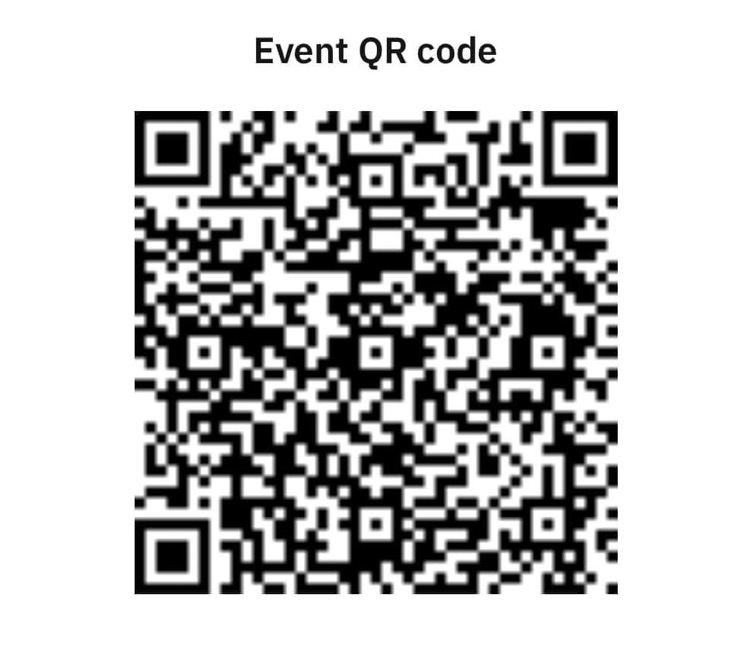 .

.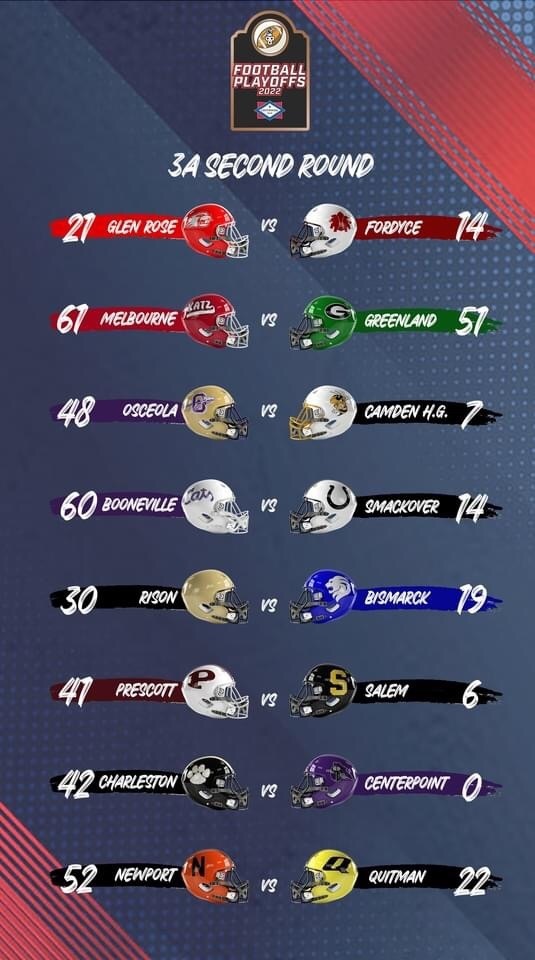 Prescott 41 Salem 6 Final Go Wolves! 🐺🏈

Congratulations to Mario Brownlee for winning a Sonic card for making the highest score on the 8th grade Unit math test!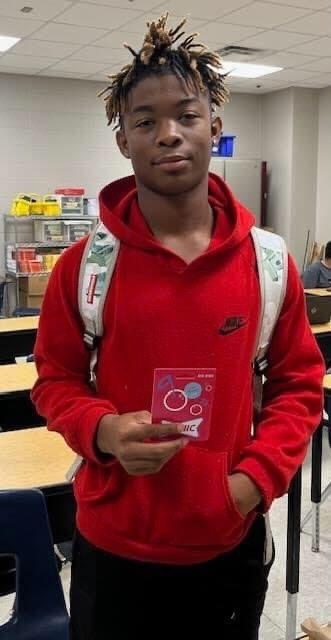 Ms. Ward's 7th graders have been working hard on the area and circumference of a circle this week. #impactthepack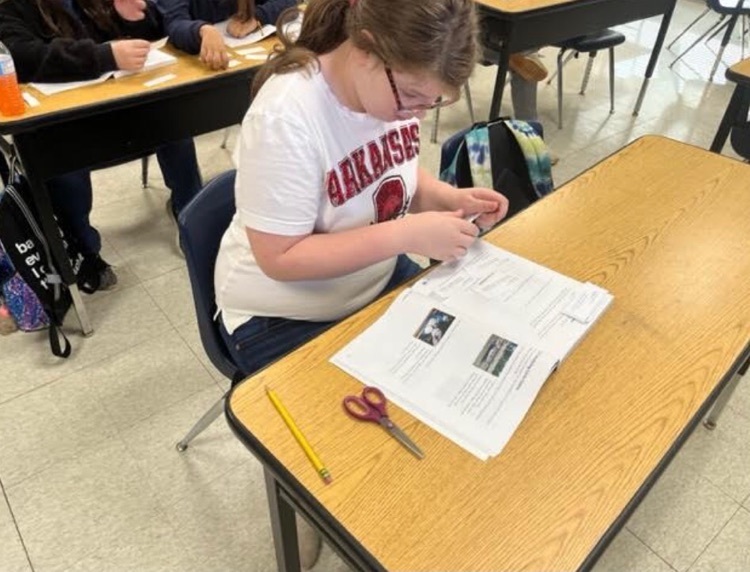 Prescott School District Animal Science classes watched as the breeding process continued. Riley Godwin and Mr. Guidry used artificial insemination to breed heifers in the school barn. Blood tests will be done at a later date to see if the process was successful. We are so pleased that our students have the opportunities this program offers. #impactthepack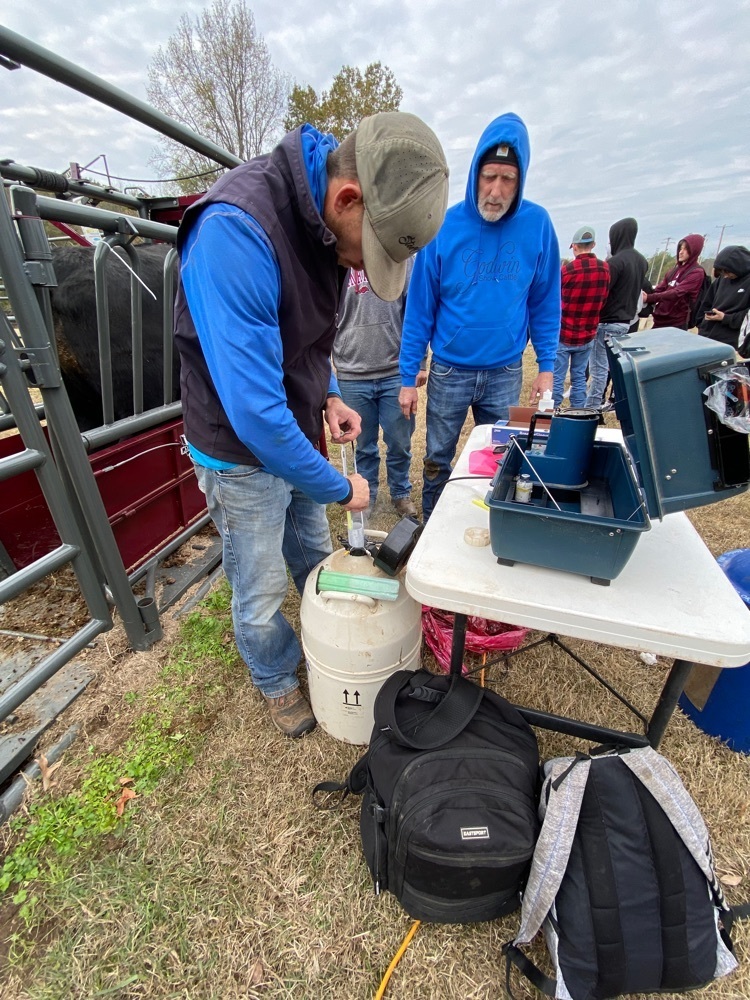 Beginning Monday, November 28, the morning student drop off time will be 5 minutes later. High school and jr high bus riders will be dropped off at 7:35 a.m. and elementary bus riders will be dropped off at 7:40 a.m. Elementary car riders will not be allowed to drop students off until bus riders are dropped off at 7:40 a.m. Elementary students are not allowed to be dropped off or picked up in the elementary parking lot. Only faculty vehicles will be allowed in the elementary parking lot.

.

Curley Wolves SHOUTOUT to the J. Brown's Auto Sales for supporting our Curley Wolves and Lady Wolves basketball teams!! 🐺🏀 Thank you for supporting our kids! #impactthepack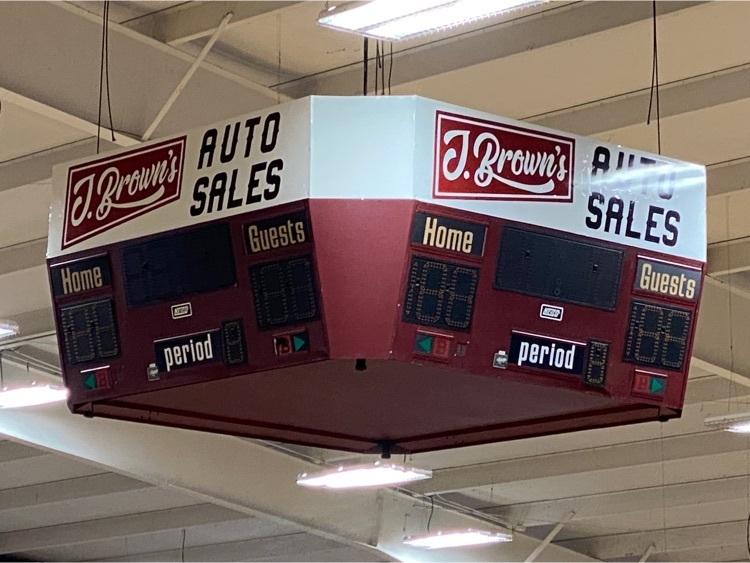 .

Congratulations to Mrs. Stacy Rosenbaum for being nominated for the Presidential Award of Excellence in Math and Science Teaching. Mrs. Rosenbaum teaches Anatomy and Physiology to our 10th,11th,12th graders at PHS. Thank you Mrs. Rosenbaum for all your hard work and dedication to your students. #impactthepack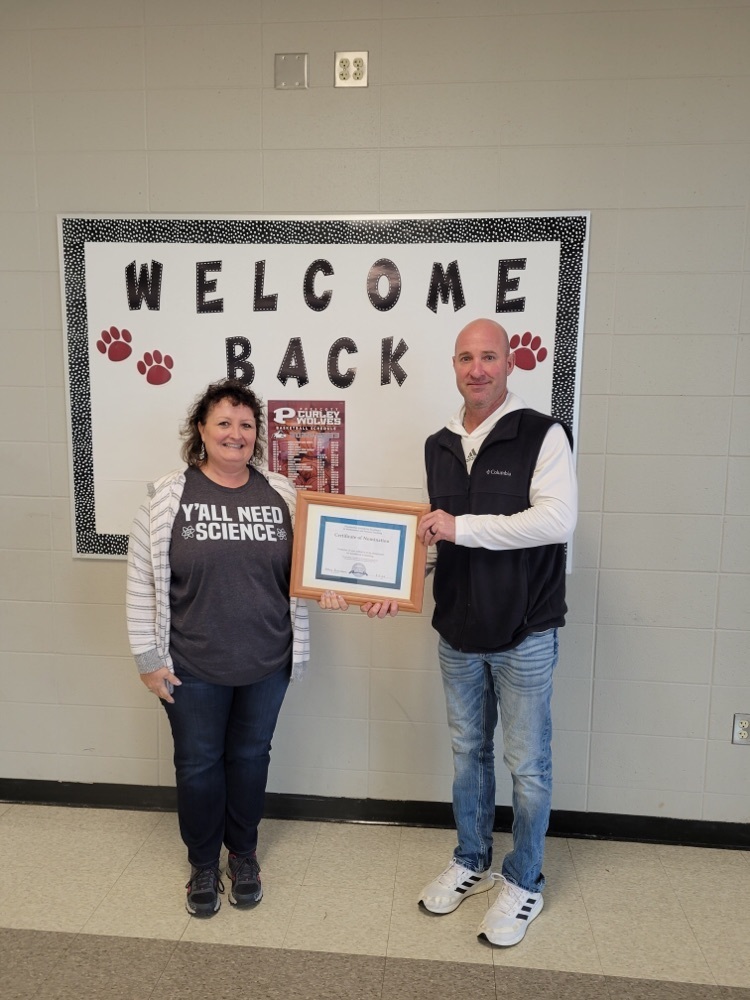 We would like to give a shout out to these PHS students who had Perfect Attendance during the first nine weeks of school! Karleigh Cole Olivia Cornelius Lakyn Crayne Tori Franklin Angela Hawthorne Spencer Hubbard Carston Poole Kiera Simmons Tavan Toliver

Marna Strickland, an Education Coordinator for the Morgan Nick Foundation in Alma, Arkansas spoke to Prescott Elementary students today concerning online safety. The Morgan Nick Foundation focuses on protecting children. Their initiative falls into 3 categories: intervention, education, and supporting legislation that protects children and keeps them safe. One of the biggest issues they see facing our students today is the internet. Students tend to feel they are protected from the danger behind a screen in the safety of their own homes, but they are seeing horrible situations that have stemmed from teens and preteens' casual and dangerous interactions regarding internet and social media behavior. The foundation partners with The Center for Missing & Exploited Children, The Arkansas Attorney General's Office, and Arkansas Department of Education. Part of their education initiative is educating students on the internet and personal safety by providing school presentations. As they are seeing children on the internet at younger and younger ages, it is never too early to start educating children on these dangers. We appreciate the Morgan Nick Foundation for offering this educational service to our school. This is a free service that is age appropriate for grades K-12 as part of their education initiative to protect children and keep them safe from the dangers they may face in person and online.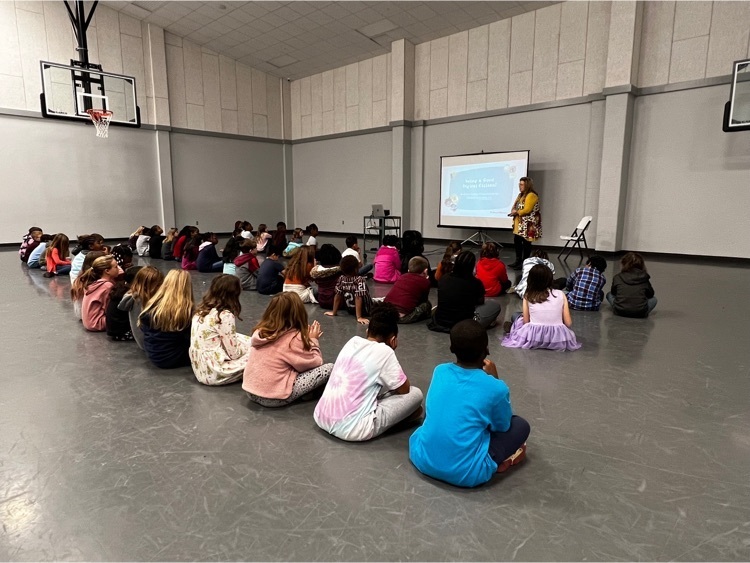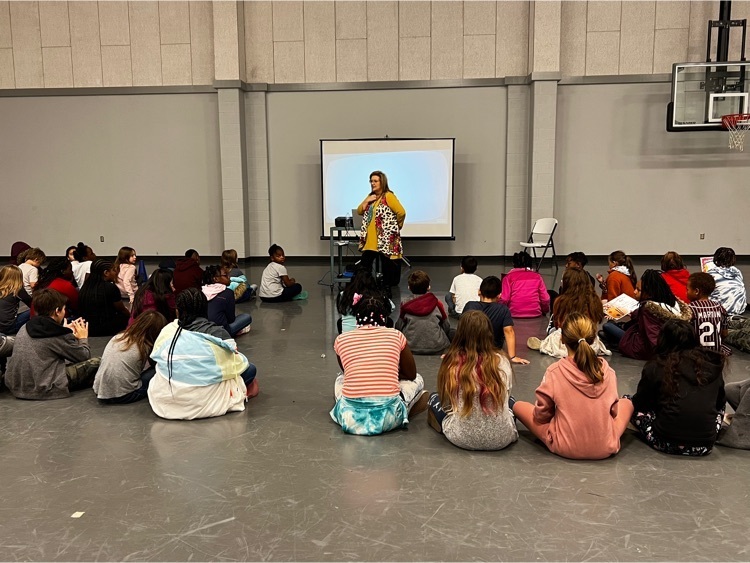 P.E.S. Parents: Contact Ms. Yates or Mrs. Rucker for information about the P.E.S Reading Fair. The below information was sent home today with students that were interested. Please return these asap if your student wants to participate. Complete packets will be sent home with students that want to participate. 2022-2023 PES READING FAIR GUIDELINES The Reading Fair provides students with the opportunity to share a favorite fiction or nonfiction book through a project board display or technology presentation. COMPETITION DATES: December 14, 2022 1st-4th PES Reading Fair January 31, 2023 1st-3rd SWAEC Reading Fair February 1, 2023 4th-5th SWAEC Reading Fair ELIGIBILITY: Each participating student will be allowed to enter one project board. The top three winners in each grade for Fiction and Nonfiction will represent PES in a district competition on the campus of UAH. RUBRIC: A detailed judge's rubric will be provided explaining how the projects will be scored. The information packet and rubric are very detailed and several pages in length. These will only be sent home with students interested in participating in this activity. Students must purchase their own display board. The board must not exceed 36" H x 48' W. BOARDS THAT DO NOT MEET THE SIZE REQUIREMENTS WILL BE DISQUALIFIED. A tri-fold board that is already 36" in height should not have anything added to the top. The total project should not exceed the width or depth of the standing display board (approximately 36" W x 14" D of table space). Display items must fit in front of the board. Items cannot be displayed on the floor. Project boards should be colorful and interesting. Items on the boards may be handwritten or computer-printed. Models, shadow-boxes, and illustrations that fit in the middle of the display are allowed. Items used for the project are not to be alive, valuable, or dangerous. Electrical cords may not be used due to potential hazards. Students may hold or wear items that coordinate with the project during the interview. At all other times, the artifact(s) shall be stowed under students' projects on the floor under the table. If the student is in character dress, he/she may arrive already dressed in costume. ****Important information on the back of this sheet**** A google search of " elementary reading fair" will show several different ideas. Upon return of this sheet, I can also email some examples if needed. Please write in the space below the following information: Name: _______________________________ Grade: _____________________ Parent's email: _____________________________ After this form has been completed and returned I will send a detailed packet home with all the information needed to be included with the project. Please pay close attention to the rubric, it will show exactly what students will be judged on. There is also a list of interview questions they should be prepared to answer. Any questions, please email me at:
myates@prescottschool.net
;
trucker@prescottschool.net

Prescott Jr high boys will play Springhill at 4:30 at Nashville!

Happy Thanksgiving from Prescott School District PreK!! 🦃🦃🦃

All juniors will be taking the required civics exam on Thursday, November 17 at 9:00 a.m. in the cafeteria. If you are a senior and haven't taken the exam and are taking civics this year, you will take the exam as well. If you are a senior and took civics last year but did not take the exam you can take it Thursday or if you are not ready please see/email Mrs. Robbins. Pace students will take the test with Coach Rook during your scheduled days.

.