Reminder for parents of students planning on participating in athletics for the 2019-2020 school year!! We are offering free sports physicals for our athletes. They will be done at the high school on May 8-9. All 7-12 grade student athletes are required to have a physical completed to participate in any sport (cheer included). The physical forms have been sent home with your child this week. Please return the forms to Coach Poole or the high school nurse prior to May 8. The form must be filled out and signed by both the parent and the athlete. If your child had to be cleared by their medical doctor last year to play, then they will need to be cleared again this year.

.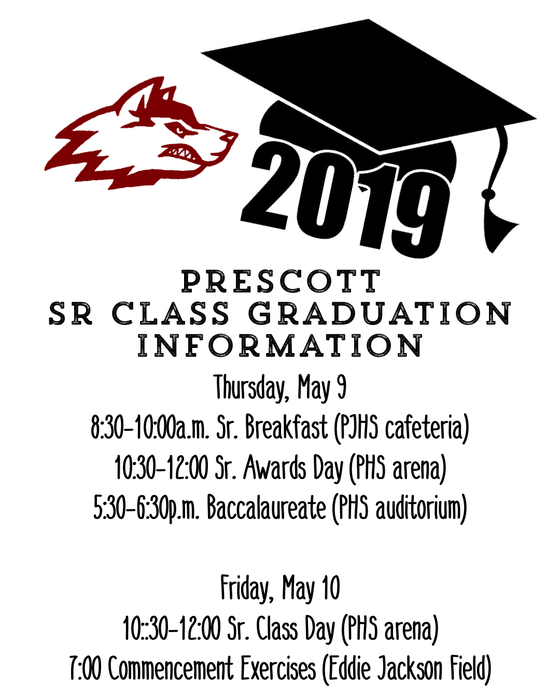 Please note the time change!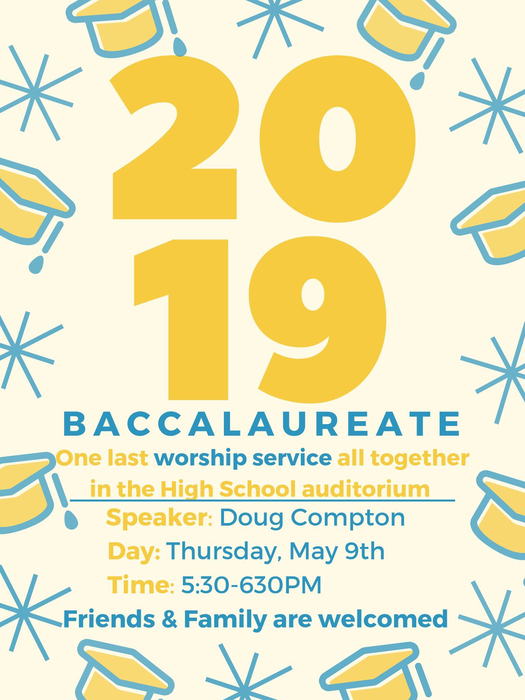 🐺

Curley Wolves are 2019 3A State Track Champions!!! 🏆🐺💯 Despite the delays and weather the Wolves came out on top!! 3 in a row!!! Congratulations to Coach Glass and coaches for their hard work year after year!! Go Wolves!!!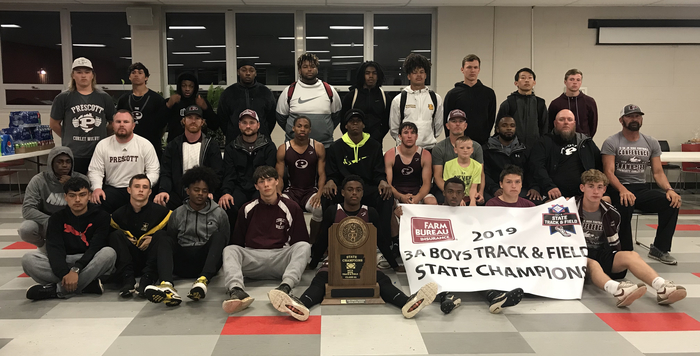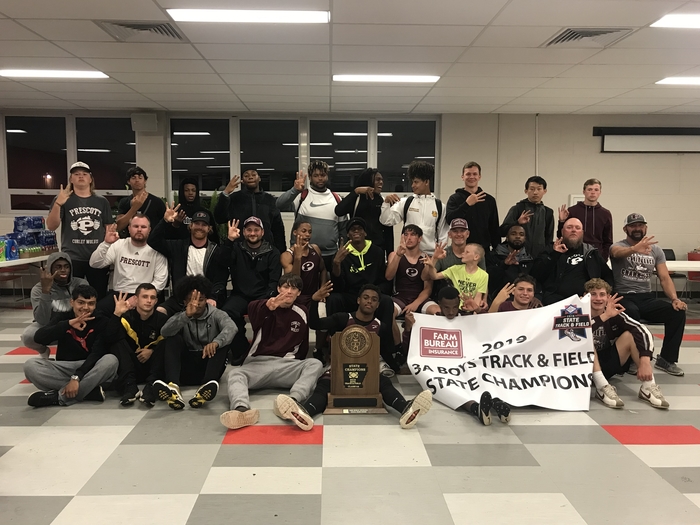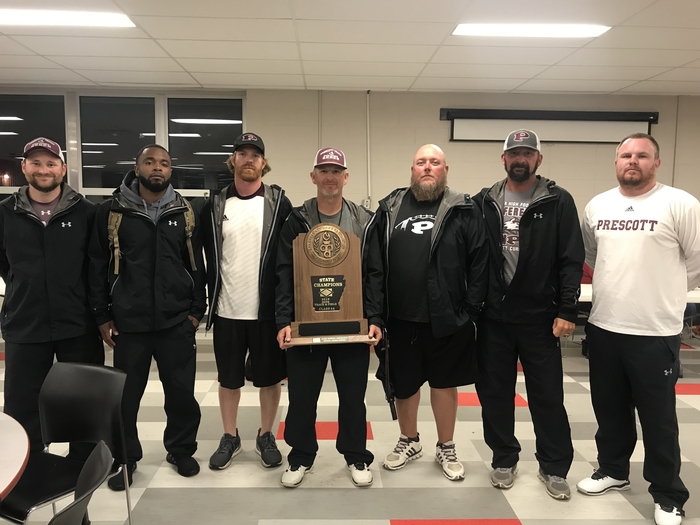 PABC Sports Banquet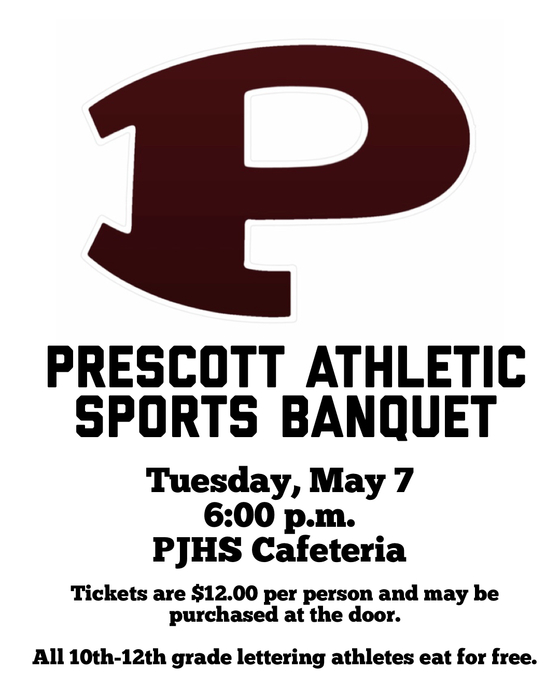 🐺

PSD Parents/Guardians: Prescott School District continues to make student safety a top priority. Our district will finish this school year implementing practices that will help us keep students safe. We have teamed with the Arkansas State Police, City of Prescott Police Department and the Nevada County Sheriff's office to have officers on campus and patrolling throughout the day. The local drug dog and handler will be on all campuses monitoring more frequently. This will not be a lockdown process but them walking and scanning each campus. Students are entering and exiting thru specific entrances in the morning. If a lockdown is necessary, heavy duty locks are being installed on classroom doors to keep intruders from entering. We are also working to add bus monitors and cameras to our school buses to have additional security and monitoring on bus routes. The district is also excited to announce that we have a new app designed just for our district. Everything Prescott School District will be at your fingertips. This app is directly in sync with our new web page design. You can search the "P" Prescott app at the App Store and download. After downloaded, you will find a live feed for the district as well as an event list, athletic activities, a dining tab listing menus for each day and a student grade check take that may be used to check grades with the password and login in you were given at the beginning of the school year. You will also see a staff list of teachers, administrators and counselors for each building in alphabetical order that you can click on to contact them directly. At the the very bottom of the the page on your app is a Report An Incident tab. All incidents reported are anonymous unless you choose to leave your name and contact information. The small folders in the top right corner of your screen can help you sort by building in most all categories. Prescott School District is committed to making sure that our students are in the best, safest environment possible when they are in our care. We are always open to reasonable solutions to make our schools as safe as possible. If you have questions or concerns, please do not hesitate to contact us. Robert Poole, Superintendent Prescott School District

PHS Seniors Javalin Cummings and Mackenzie Loe were among the many Arkansas public and private high school students recognized at the Governor's Scholastic Honors Day held yesterday at the Governor's Mansion in Little Rock. Scholastic Honors Day recognizes Arkansas' best and brightest students who represent academic achievement in their senior class. They were presented a certificate of achievement by Arkansas Governor Asa Hutchinson! Congratulations Javalin and Mackenzie! We are very proud of your hard work and dedication to academics! #impactthepack

PHS AP Java students attended their last coding competition at UCA in Conway today. Brianna Butler, Lee Lee, and Zach Steed all competed. Zach received second place!! Way to go! #impactthepack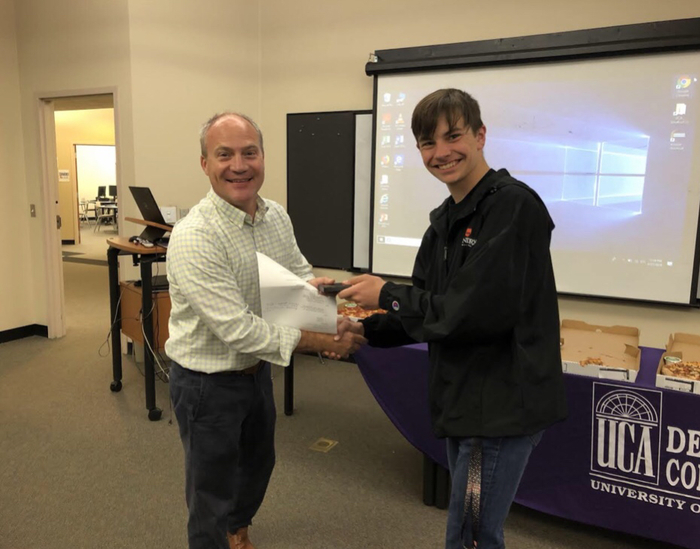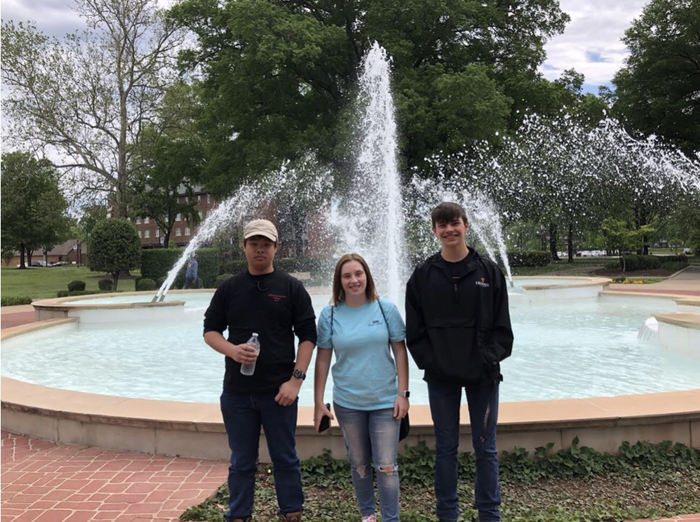 Mrs. Benton's PHS Child Development/Parenting class visited PES last week. High school students mentored while conducting a bunny craft activity. #impactthepack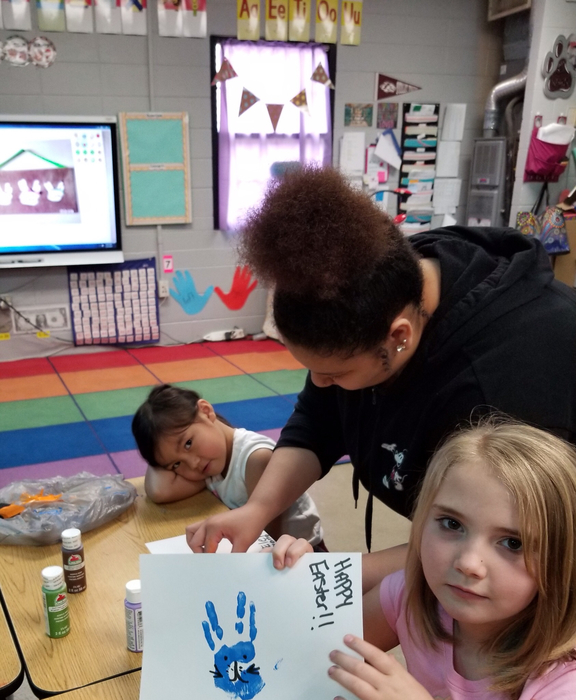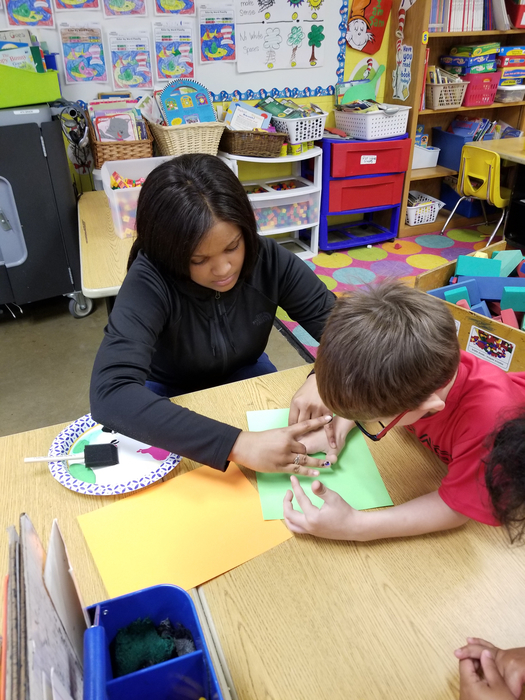 Congratulations to Prescott Superintendent Robert Poole! #impactthepack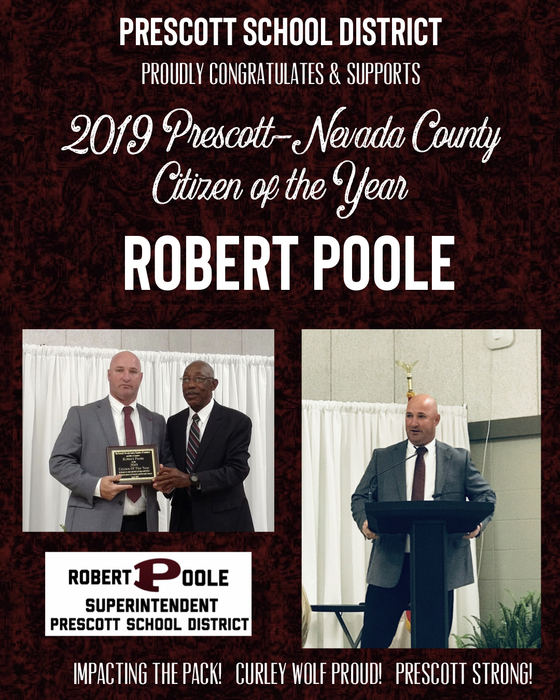 Congratulations Prescott Educators of the Year! #impactthepack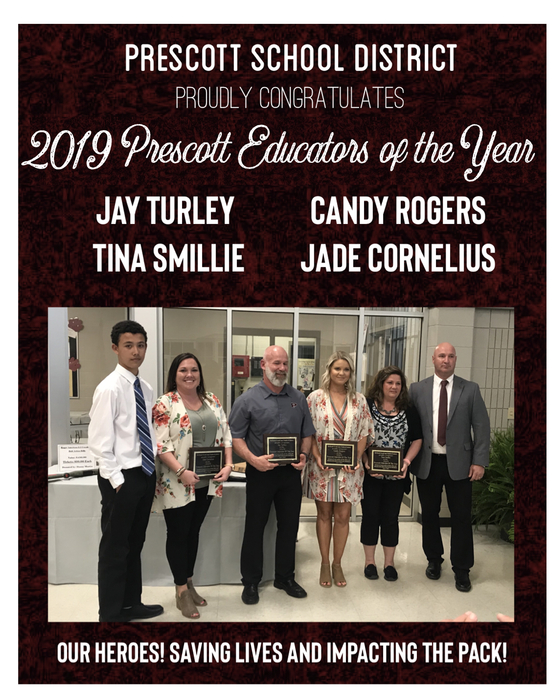 Congratulations to Curley Wolf Senior Makenzie Loe!!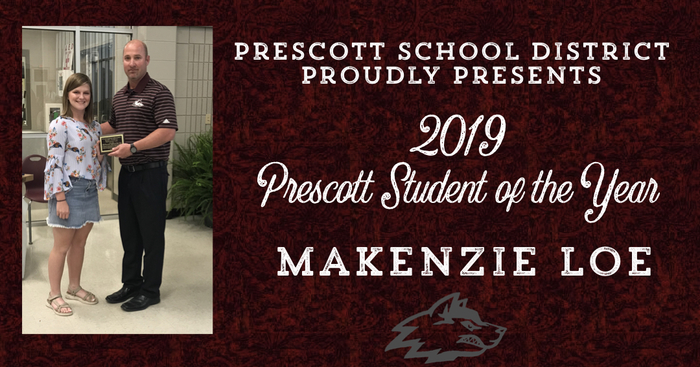 April 30 is the last day to order a PHS yearbook. They are $45.00. You can go to ybpay.lifetouch.com and enter key code 11481619 to make your purchase.

Athletic physicals will be given to all PSD athletes and those planning to participate in athletics for the upcoming 2019-2020 school year on May 8-9. Paperwork will be sent home with your athlete to be completed before these dates.

Student grade check is now available on our Prescott School District App! The same login and password used online can be used on the app.

PRESCOTT CURLEY WOLVES are 7-3A DISTRICT CHAMPIONS!!🐺🏆 13 District wins in a row!! Proud of these guys and coaches!! Their hard work paid off!! Congratulations to High Point Winner Ryan Johnson and District Coach of the Year Prescott Head Track Coach Brian Glass!!! Curley Wolves are headed to state in Green Forest on April 30!!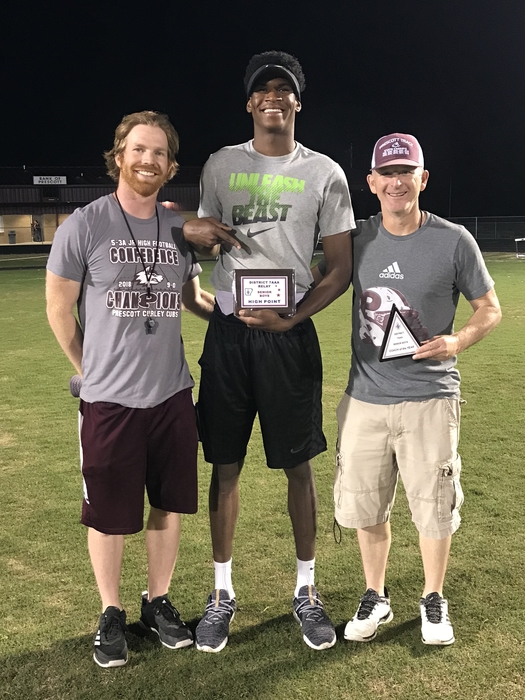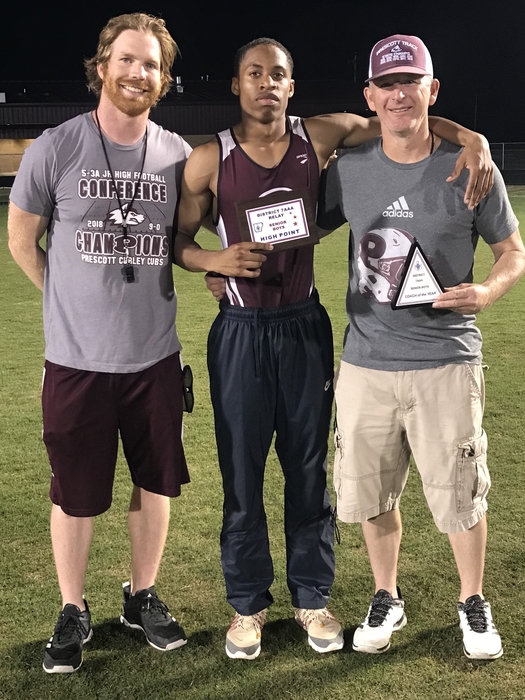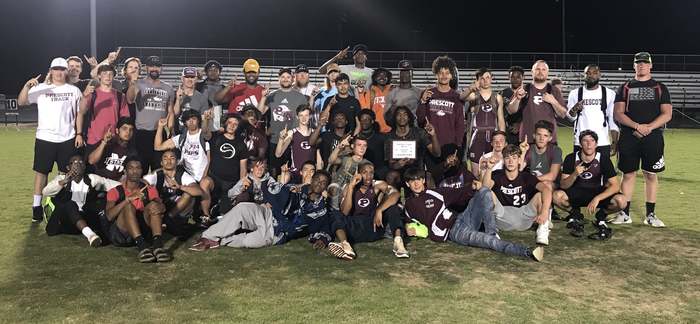 Lady Wolves win 8-2 over Fouke!! 🐺🥎

.