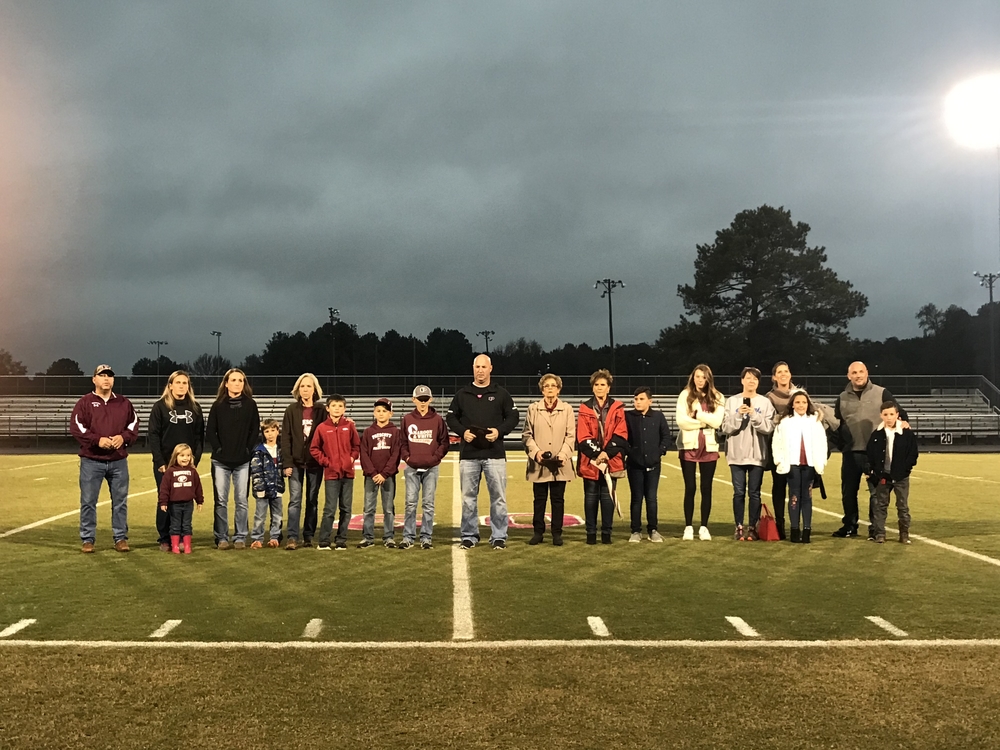 Curley Wolves Honor Stockton & Mullins
Valarie Cobb
Friday, October 25, 2019
The Prescott School District and Superintendent Robert Poole joined together with the Prescott community remembering two very special former Curley Wolves George Stockton and William Mullins.
George Stockton volunteered 15 years on the Curley Wolf chain gang. He was a former player, community member, devoted father and husband. Tonight we were joined by George's family who will continue the great legacy he has passed down from generation to generation. We thank George for his dedicated service to the Curley Wolves football program. We are also thankful for his family for joining us tonight so we could honor his name and his service as a great person in our community. Tonight Superintendent Poole presented the George Stockton family with a plaque reading "Remembering and honoring George Stockton for 15 years of dedicated service and commitment to the Prescott Curley Wolves."
Tonight we also recognized and honored Williams Mullins who was often referred to as "Dr. Mullins" because we believed he could fix anything. William Mullins volunteered as a trainer for 25 years for the Curley Wolves football program. William worked for the Prescott community at the bank and many other aspects as a dedicated citizen. He was also a devoted father, husband and grandfather. We were joined tonight by William's family for Superintendent Poole to present a plaque in his honor that reads "Remembering and honoring William Mullins for 25 years of dedicated service and commitment to the Prescott Curley Wolves.
Thank you for joining us tonight to celebrate two great men. They will never be forgotten nor will their years of dedicated service. Once a Curley Wolf, Always a Curley Wolf!!